COVID Grants at Work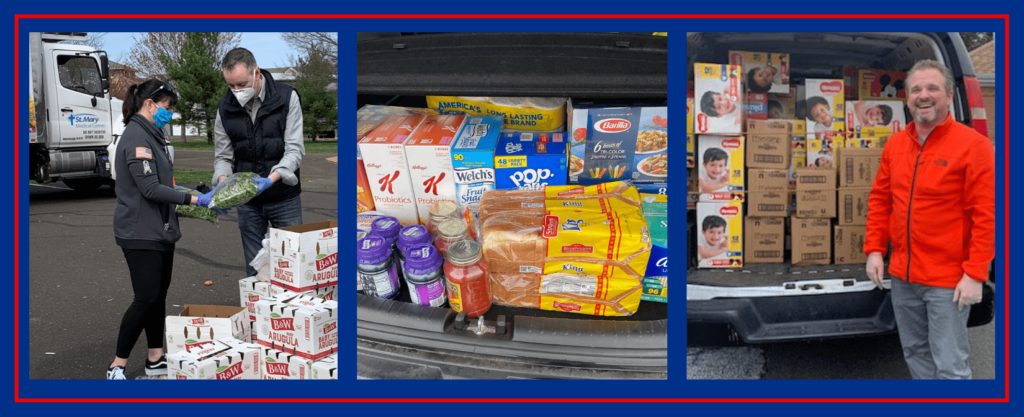 On Tuesday, March 10, 2020, Bucks County's first two COVID cases were confirmed.
Bucks County COVID-19 Recovery Fund was established less than a week later Bucks County's first COVID cases were confirmed. United Way of Bucks County, in partnership with Penn Community Bank, each contributed $25,000 to get the fund started.
Now, they are joined by many businesses and individuals.
The first community grants were distributed before the end of March. More support is going to people in need each week.
We are proud of our community and grateful for every business and individual that has stepped up to help in a true and urgent time of need.
Read more about the COVID-19 Recovery Fund and how these grants are working in our community below.
Click here to view our COVID-19 FAQ page .
Click here to learn more about Member Agencies.
Awarded Grants:
Grants provided support secure remote service delivery to victims of domestic violence.
A Woman's Place will use their grant to make HIPPA-compliant Tele-Services available to clients safely and without interruption. This includes individual counseling, group counseling, children's counseling, and legal services.
Advocates for Homeless & Those in Need (AHTN)
Advocates for Homeless and Those in Need is using their grant to help with pressing needs like food and emergency shelter. They note that the demand for emergency shelter is increasing and their limited resources are not able to keep up with the need.
Advocates for Homeless & Those in Need normally transports people who are homeless to shared meals at local churches. That can't happen right now. They are using a portion of their grant to make to-go meals, which are dropped off by volunteers at the stops where they normally pick people up for meals.
Additional funding:
AHTN's Resource Consultant Nikki Farrior saw an increase in requests for emergency shelter in a local motel from March to April and is now experiencing an increase in the month of May. When someone experiences a housing crisis they call the Housing Link. The Housing Link is referring these individuals to AHTN for emergency shelter.
AHTN will provide individuals and couples with 2 nights stay and families with children 3 nights stay. This gives time for an assessment to be done and for resources to be identified. The increase in calls is because some of these requests are coming from people who do not feel safe "sheltering in place". It might be an abusive situation. They do not have any place they can go to while others "shelter in place".
Some people rent rooms in houses so they do not have leases. During this pandemic a lot of people can't pay the rent. We also try to help families pay their rent, but if they do get evicted, they call the Housing Link and get referred to AHTN for motel stay. 

Bucks County Children & Youth
Grants provided grocery cards for food, diapers, and formula for BCCY clients without transportation.
Bucks County Children and Youth will use additional funds to ensure clients have essentials like food, hygiene and cleaning supplies, and diapers. Their team of highly skilled case workers will ensure that resources get to those in urgent need of assistance.
Bucks County Children and Youth was granted $2,500 in the fifth round of funding to ensure clients have necessities like food, hygiene and cleaning supplies, and diapers. Case workers will ensure that lack of basic essentials does not destabilize families in crisis.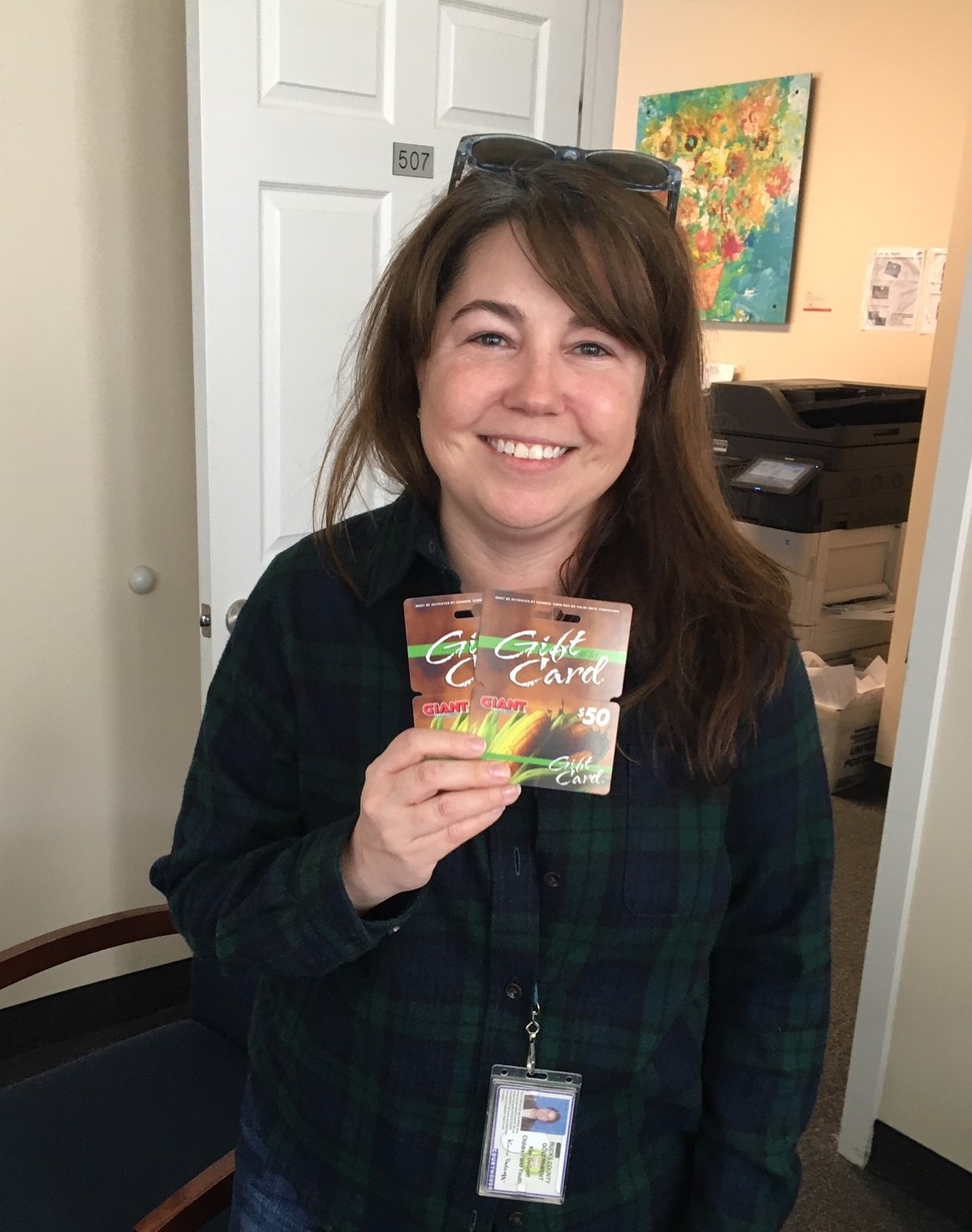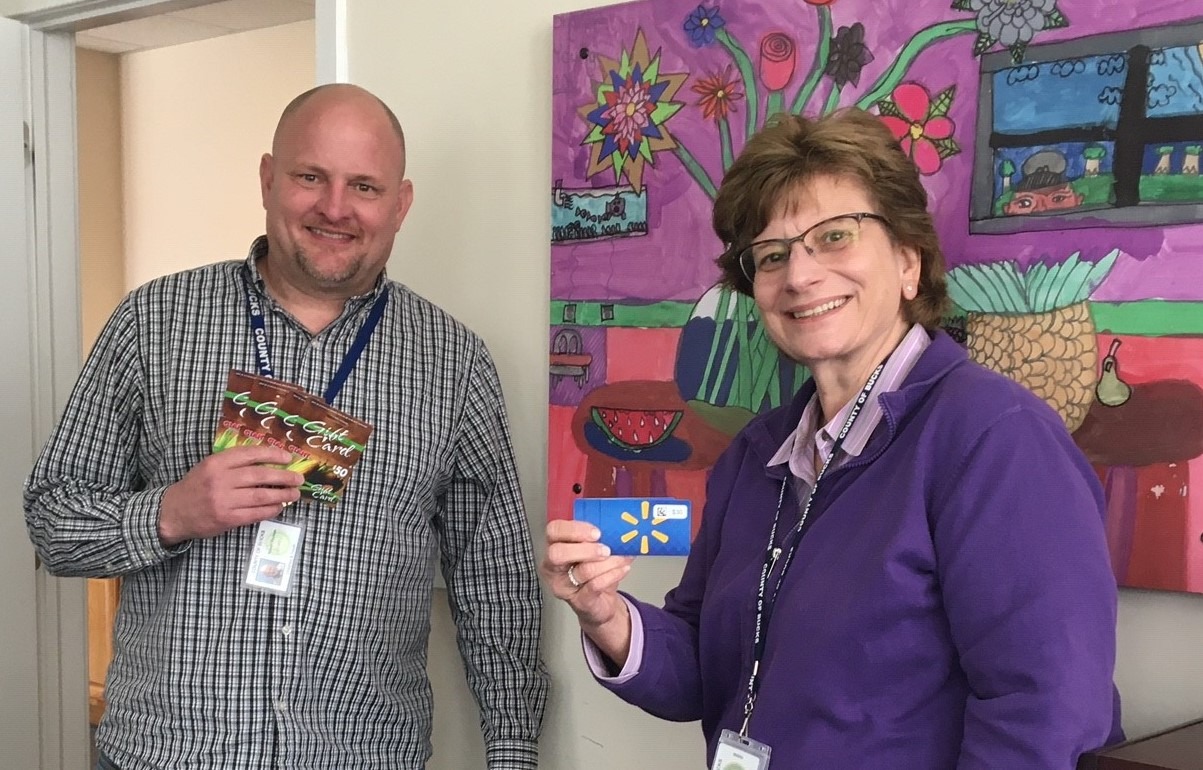 Bucks County Housing Group
Grants provided emergency replenishment of food and sanitary supplies (e.g. cleaning and paper products) for extremely high-volume food pantries in Lower and Central Bucks. 
Bucks County Housing Group is using funds to support their high-volume food pantries. As a result of COVID-19, they have made significant changes to the way they operate. This funding is essential to provide food and sanitary supplies to thousands of high-risk households in Bucks County.
Bucks County Housing Group was contacted by a local independent living home. 15 of their medically vulnerable adults are unable to leave the facility due to the COVID-19 crisis and they were rapidly running out of food. Using funds from the Bucks County COVID-19 Recovery Fund, BCHG purchased additional food for pantries -- and created boxes to go directly to vulnerable adults unable to travel to food pantries or grocery stores.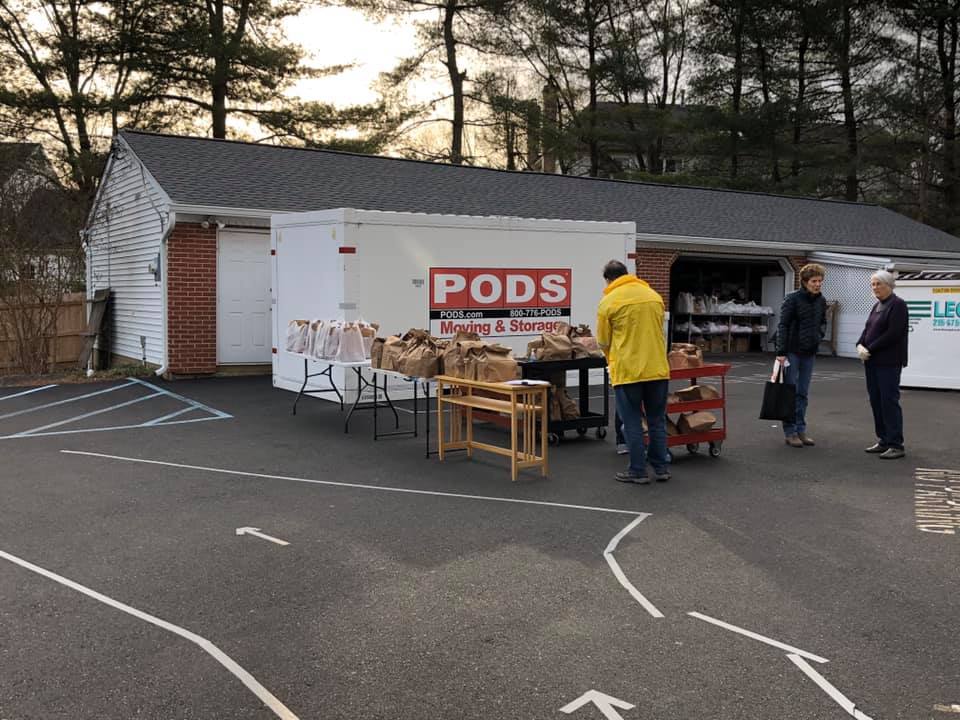 Bucks County Opportunity Council
Grants provided emergency financial assistance for shelter, to include utilities, as well as food and transportation to BCOC clients. 
Bucks County Opportunity Council, Bucks County's lead anti-poverty organization, is using the funds for emergency food, shelter, and transportation. They will be able to leverage additional funds to ensure that this private grant will help as many people as possible.
One example of a client who was assisted. Zoe, a school bus driver, and her mother, a waitress, were both laid-off due to the Coronavirus. They don't know if they will have jobs to go back to and are waiting for unemployment assistance, which is significantly delayed due to the high volume of requests. With three children under 6 home all day now, Zoe is spending much more at the grocery store. Your support helped her put food on the table.
Additional funding will allow BCOC to distribute funds equitably across 12 county-wide food pantries. Each pantry will receive flexible funding for the purchase of food, including meats and dairy, that can be distributed to individuals and families within their community who are seeking food assistance, perhaps for the first time due to COVID 19. BCOC will use additional funds to purchase eggs, 1000 dozen, to distribute to pantries throughout Bucks County. Eggs are the most requested item by pantries each week. The pantries are:
Bux-Mont Christian Church, Ivyland
Calvary Baptist Church, Bristol
Cares Cupboard, Langhorne
Community Baptist, Bristol
Coordinating Council of Health & Welfare, Warminster
Interfaith Food Alliance, Morrisville
Langhorne Terrace, Langhorne
Living Hope Community Church, Dublin
Mary's Cupboard, Levittown
Redeemer Lutheran, Penndel
St. Matthew Methodist, Trevose
The Food Center at Morrisville Presbyterian, Morrisville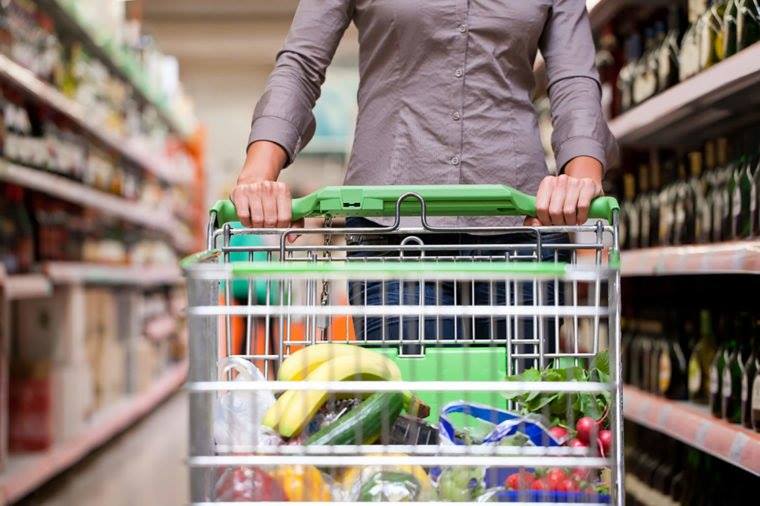 Emergency Relief Association Food Pantry
Grants provided support for purchase of additional food to keep pantry open provided the ability to serve an increased number of clients.
Emergency Relief Association Food Pantry will use the grant to restock their shelves, including food and personal care items. Prior to COVID-19, the agency was serving approximately 630 children, 686 adults, and 205 seniors each month. The need is growing, and the funds are urgently needed.
The Emergency Relief Association was able to serve 41 families last week. They plan to place a food order through Philabundance with the grant money to help stretch their dollar and maximize what they are able to put back into the community.
A client said "You never know where life is going to take you. I never thought I'd be in a line for food. I was always the one who took care others. Now you're taking care of me."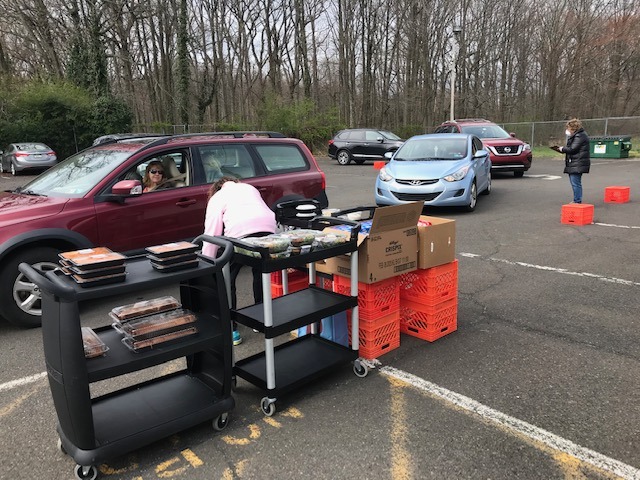 Family Service Association
Grants provided food, cleaning supplies, and PPE for residents of the Bucks County Emergency Shelter.
Family Service Association will use recovery funds to replenish their Food Pantry, including both food and cleaning supplies. The pantry, which is a longstanding part of their Family Strengthening programs, serves families facing many COVID-related challenges. 
Grants also provided non-perishable food items and grocery cards for food-insecure clients.
Family Service Association will use recovery funds to support Bucks County's Emergency Homeless Shelter. This includes food and urgently needed cleaning supplies.
Family Service Association was awarded additional funds, which they will use to purchase privacy screens for clients at the Bucks County Emergency Shelter.  This will support social distancing and provide comfort to clients living under stressful circumstances.
Good Friends, Inc. from Morrisville, PA is a halfway house for men in recovery from addiction.  Living in close quarters requires the need for personal protective equipment like masks.  Good Friends was awarded funds to immediately purchase 200 fabric surgical masks for clients and staff from Griff Paper and Film of Fallsington, PA.
Additional funding provided:
Our program maintains normal business functions. Within that structure, our clients travel to and from their full-time workplaces while interacting throughout the day with others. We have supplied them with face masks but our sanitizer supply can only cover them within the bounds of our residential program.
Greater Philadelphia Diaper Bank
Greater Philadelphia Diaper Bank, which has seen a significant increase in need in the past weeks, will provide more than 15,000 diapers in addition to what they are already distributing in Bucks County. They want to be sure that parents of young children get the help they need.
Demand for diapers doubled the week of March 22. Diaper Bank provided an additional 15,272 diapers to families in Bucks County. UW Bucks volunteers were able to distribute diapers to food pantries across Bucks County.
Ivins Resource Center is using the grant to ensure that prepared meals and groceries can be delivered directly to vulnerable seniors – particularly low-income seniors who are unable to leave home due to COVID-19 concerns. The agency has significantly expanded service to older residents over the past few weeks. They offer contact-free delivery.                                
On April 8th, the team at Ivins Outreach Center, 13 delivery volunteers, and 4 kitchen volunteers, safely prepared and delivered 100 meals and 65 bags of groceries to seniors and low-income community members. The meals and groceries we prepared and packaged at the Morrisville Methodist Church.

The Ivins Outreach Center team plans to deliver meals prepared by the Morrisville United Methodist Church again later this month. 
Ivins Outreach Center is using funds to continue serving a growing number of seniors and families in need of food and other necessities.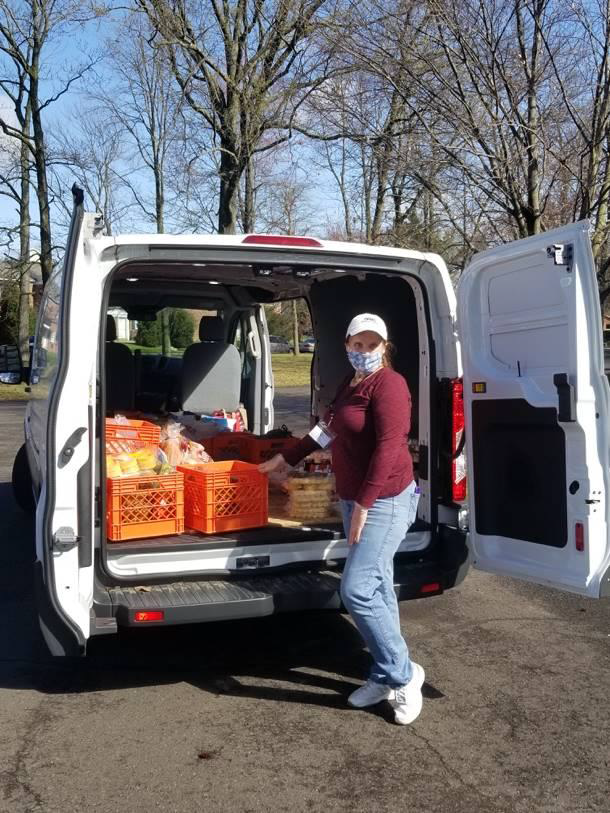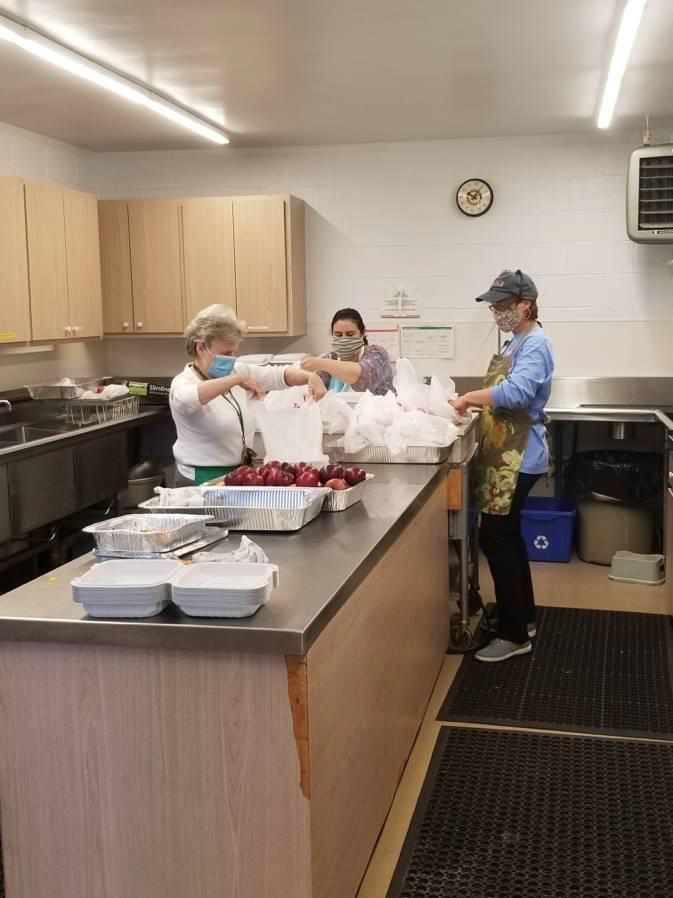 Keystone Opportunity Center
Grants provided rent and utility assistance for clients who have lost employment.
Keystone Opportunity Center will use their grant to help their current housing clients in Bucks County. These clients have experienced unanticipated job losses and other hardships as a result of COVID-19. Using a progressive engagement approach, they will ensure clients get the resources they truly need to remain stable through this crisis.
In order to keep our community safe, clients as well as employees, we are bringing in an agency of PRN's(nurses).
We have staff and clients who have tested positive. We want to ensure that we are not short staffed due to the virus.
Also, we want to ensure the clients are getting the best possible care. We have contracted with an agency known as PRN Consultants Inc.
These nurses are scheduled at Libertae around the clock to take care of those clients that test positive.
This way the clients get the best care and it also helps with the employees having limited access to these clients, thus limiting the spread.
Grants provided infant formula and wipes to homebound clients who cannot shop.
Maternity Care Coalition is providing their clients with essentials like formula, wipes, and diapers. Their goal is to ensure families are able to access the resources they need while adhering to social distancing guidelines that protect staff and community members.
Grants provided food and hygiene supplies for Merakey clients unable to shop for themselves.
Blended case managers at Merakey, an organization specializing in developmental and behavioral health, will use funds to deliver groceries and personal hygiene items to their at-risk clients who can't secure these things on their own.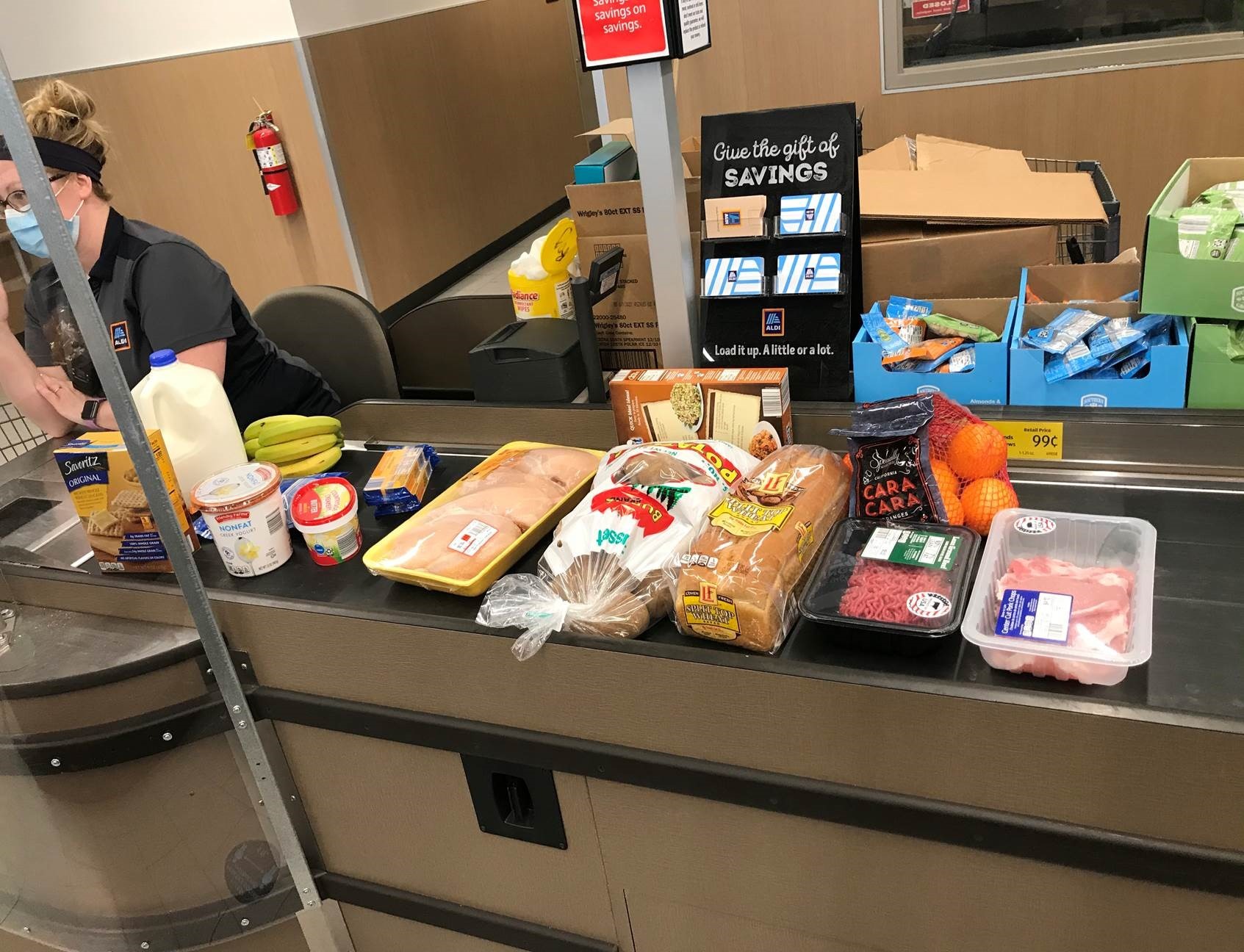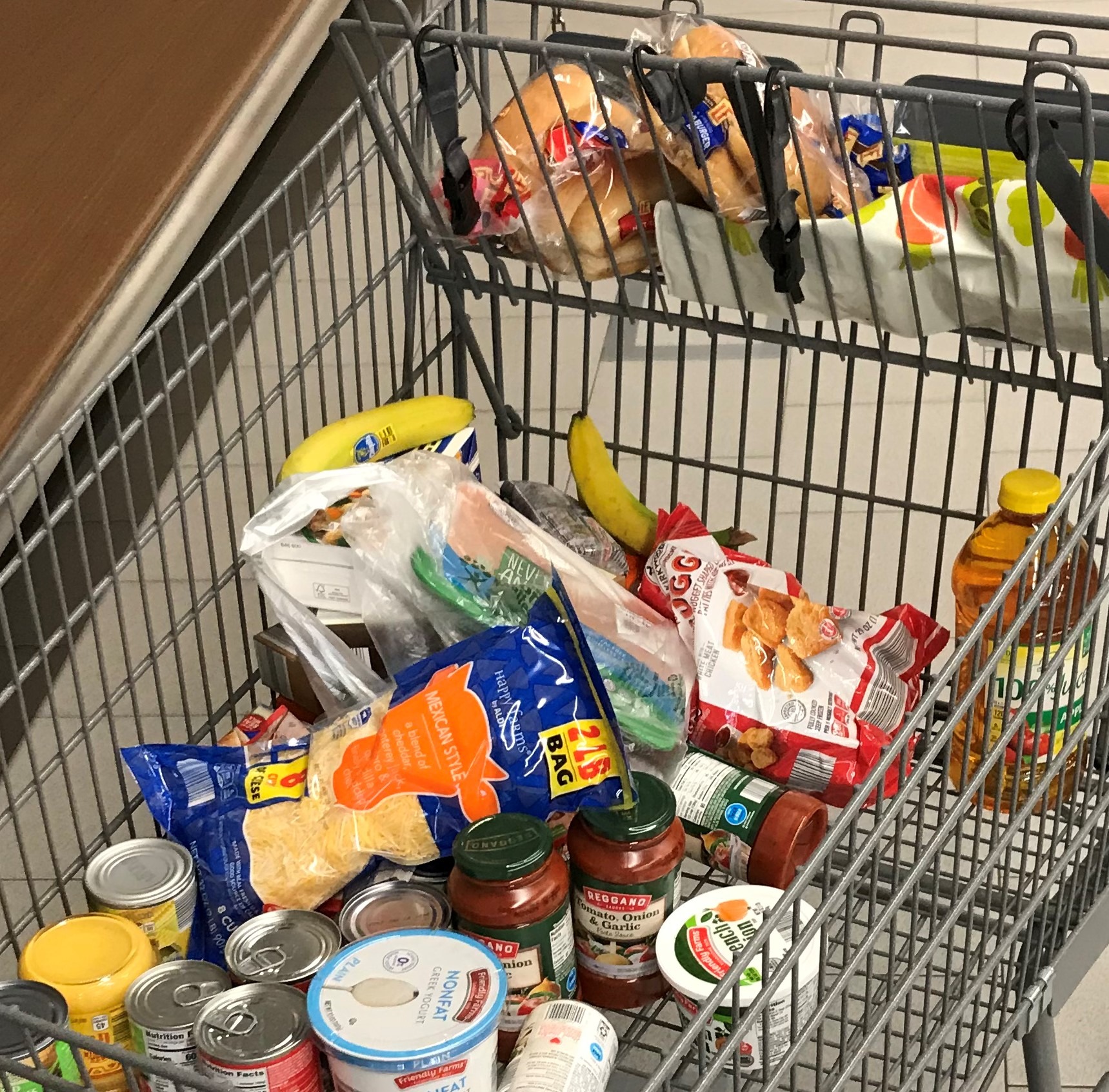 The No Longer Bound food pantry in Bristol Township is a lifeline to families in poverty.  They will use their $3,000 award to purchase extra food to support the additional families who are now using the pantry due to COVID-19 related financial hardship.
Grants provided personal protective equipment (PPE) for doctors, Street Outreach workers, and case workers; emergency food for homeless clients; cell phones to coordinate medication and food drop-offs for patients with chronic and sever mental illness (staff, many of whom are low-income themselves, did not have enough 'minutes' on personal phones to keep up when they were advised to work from home).
Penndel Mental Health Center is using the funds to provide food and shelter for those who are homeless and experiencing serious and persistent mental illness. This will include tents for those who are displaced, but do not wish to utilize shelters. The nonprofit will also get more Personal Protective Equipment for their staff who continue to assist clients – including those who are unsheltered – in person during the COVID crisis.
Grants also provided supplies for street outreach workers in the field working with unsheltered homeless individuals, including; tents, sleeping bags, meals, and toiletries.
Grants also provided non-perishable food items for homebound clients and communications equipment for staff working remotely.
Penndel Mental Health Center, which serves over 3,000 clients each year, will use their grant for additional food, as well as the technology they need to allow their team to work with more clients in a virtual environment.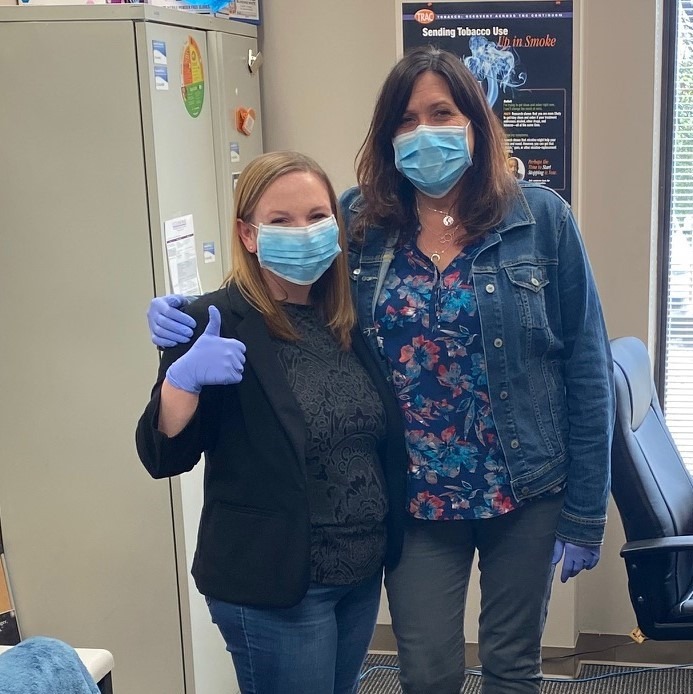 Quilts for Kids, an all-volunteer organization in Fairless Hills has been sewing masks for healthcare workers and vulnerable adults.  Pamela Fox, the Executive Director of Quilts for Kids says, "We posted the requests [for masks] on our Facebook page and on our website.  That's all it took for our ladies to switch from quilt mode to mask making.  We are all feeling very gratified that we can work on this project together, though we're apart, to keep us all safe."  They will use their grant of $2,500 to replenish their supplies of fabric and elastic so that they continue to make more masks.
Salvation Army Lower Bucks Corps
Grants provided emergency rent assistance. They have seen a 50% in requests over the last few weeks. 
Salvation Army Lower Bucks Corps is using their grant to provide rental assistance to families whose income has been disrupted by COVID-19. Salvation Army has a track record of effectively supporting clients during difficult times – particularly those who need help with basic needs.
Grants will provide emergency assistance for low-wage employees who may be temporarily laid off, let go or reduced hours due to the Coronavirus crisis. This program will provide much needed support in the form of rent/mortgage, utility, and food assistance to support those impacted by the COVID-19 pandemic.
Additional grant funds will provide rental and utility assistance for people who can't be served any other way.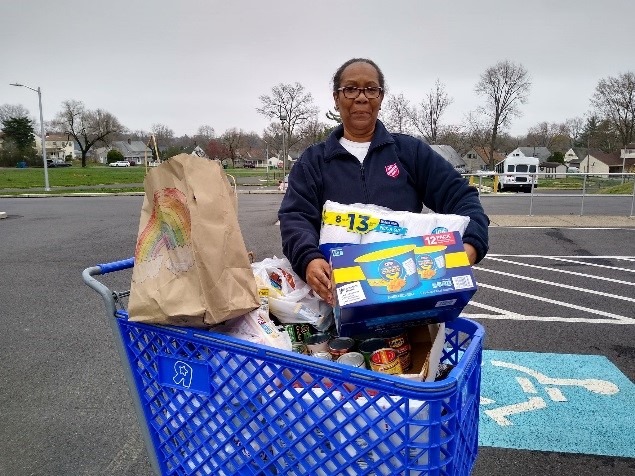 The Council of Southeast Pennsylvania
Grants provided transportation to work for recovery center residents and training for staff to work remotely.
The Council of Southeast Pennsylvania, which focuses on prevention, intervention, and addiction recovery, will use their grant to help extend the hours of their referral line, provide transportation to work for clients who live at the Women's Recovery Community Center, and to provide recovery supports virtually. The Council notes that these services are all critical for people in recovery from substance use disorder.
Grants provided support for county-wide shower program for unsheltered homeless individuals. 
Provides educational kits for pre-school children and non-perishable food for children.
YMCA of Bucks County will provide food and educational care packages. Care packages will go to low-income early education students who are not able to attend YMCA centers. YMCA wants to be sure that parents have what they need to support learning goals at home.
YMCA of Bucks County is using grant funds to support Operation Compassion. One element of this project, launched in response to COVID-19, makes bathrooms, showers, meals, and fresh clothing available to those who are homeless. These services are available twice a week at YMCA branches in Fairless Hills, Doylestown, and Quakertown.
Grants provided rent and utilities for families living in rapid rehousing.
YWCA of Bucks County is using their grant to help people currently in their Rapid Rehousing program. These families, all of whom were previously homeless, have all experienced significant financial setbacks due to COVID-19. The grant will ensure that these families remain stably housed.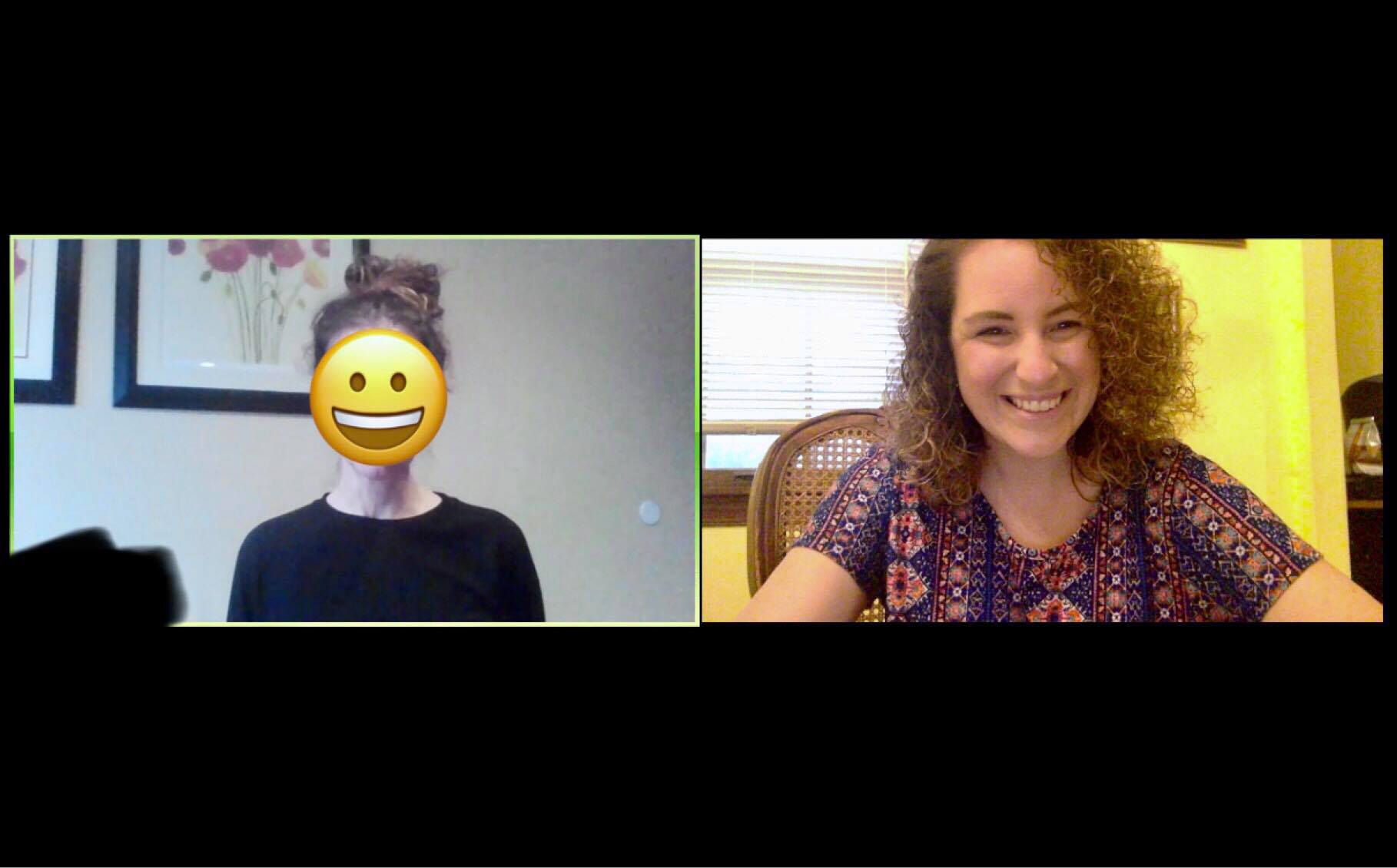 If you want to help make sure programs like those listed above can keep working in our community, make a donation at uwbucks.org/COVIDrecovery or by mailing a check to United Way of Bucks County, 413 Hood Boulevard, Fairless Hills, PA 19030, with COVID recovery in the memo line.