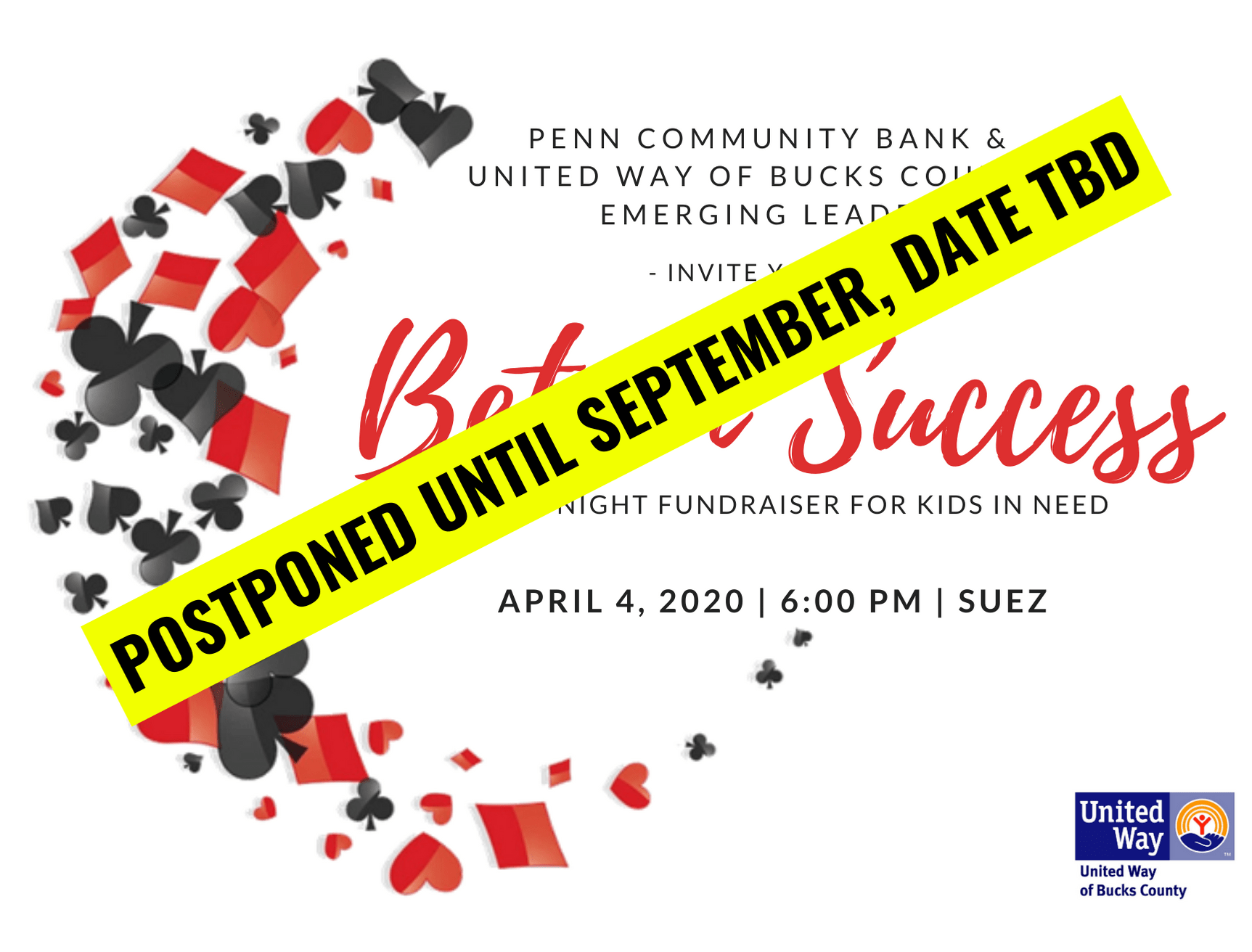 The event, originally scheduled for Saturday, April 4, 2020, will now be held in September 2020.
Needless to say, this was a difficult decision, but we have to put the health and safety of our donors, advocates, employees, and volunteers first. We don't know what the coming weeks will hold, but in the event that there is an outbreak in our community, people will be advised to stay home as much as possible. (The current guidance is for anyone at higher risk of getting sick to avoid crowds.)
We did not make this decision lightly. Our organization fights for the education, financial stability, and health of every person in our community. We believe that we owe it to our community to do our part in minimizing the spread of Coronavirus Disease 2019 (COVID-19).
Businesses and individuals who have already donated, sponsored, or purchased tickets for Bet on Success can request a refund or choose to apply their support to the event in September. We sincerely hope they do the latter. Children and families in Bucks County are counting on us!
Thanks for understanding,
The team at United Way of Bucks County