Securing basic household supplies is often impossible for families who are barely making ends meet.
Located in Bristol, the HELP Center is an 8,000 square foot warehouse, distribution center, and shop for our gifts in-kind program. The center fills the gap for local families in need by providing essentials like cleaning supplies, personal hygiene items, and home goods – completely free of charge – through a dignified personal shopping experience. Each month, hundreds of new people "shop" with us for the things they need.
WORKING TOGETHER TO CLOSE THE GAP
The HELP Center – a Healthy Eating and Living Partnership – is a collaboration between three nonprofit agencies: Bucks County Opportunity Council, St. Mary Medical Center, and United Way of Bucks County. Penn Community Bank provides generous support for the project.
Email Sheri Ratner at sherir@uwbucks.org or click here to sign up for volunteer opportunities at the HELP Center or click here to learn more about hosting a Community Collection for the HELP Center.
HOW YOUR DOLLARS HELP
Our HELP Center serves people county-wide. It looks and feels like a retail store, full of brand new essential items like furniture, home goods, toiletries, food, and more. But unlike a retail store, everything at the HELP Center is free to those in need.
745
Number of individual clients who were served through shopper referral program in 2021.
$2,300,000
Value of in-kind goods that were moved through the Help Center to community partners in 2021.
116,000
Number of people who were served in the community through the Shopper Referral Program and Bulk Distribution in 2021.
194
Number of Member Agencies, Community Organizations, School Districts, and Community Centers that distributed essential goods to those in need in Bucks County.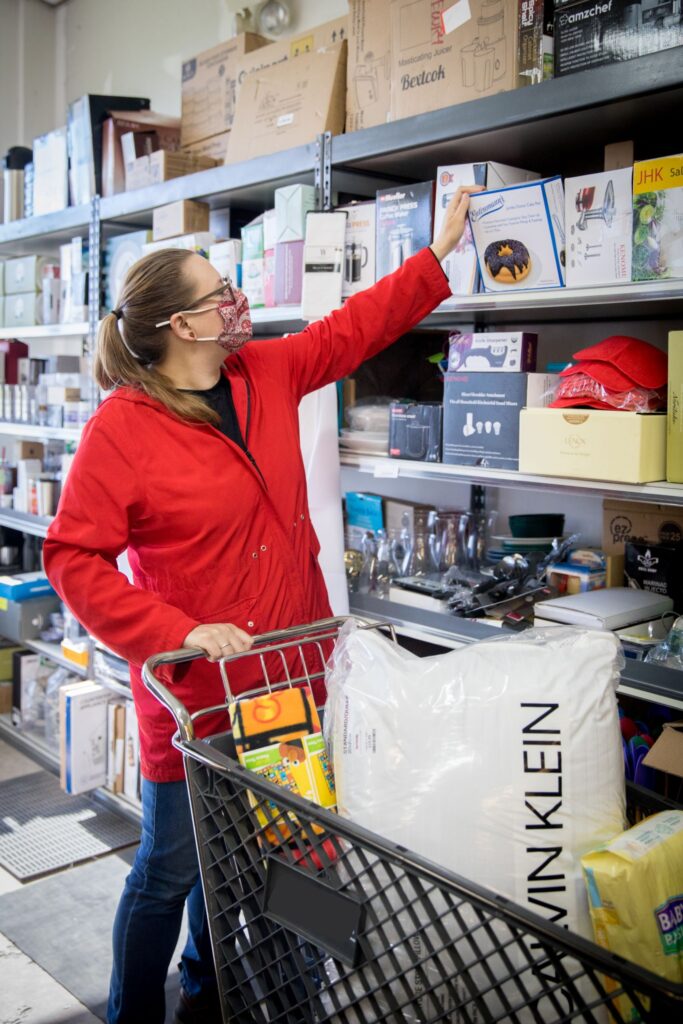 DONATE HOME GOODS, TOILETRIES & MORE TO THOSE IN NEED IN BUCKS COUNTY