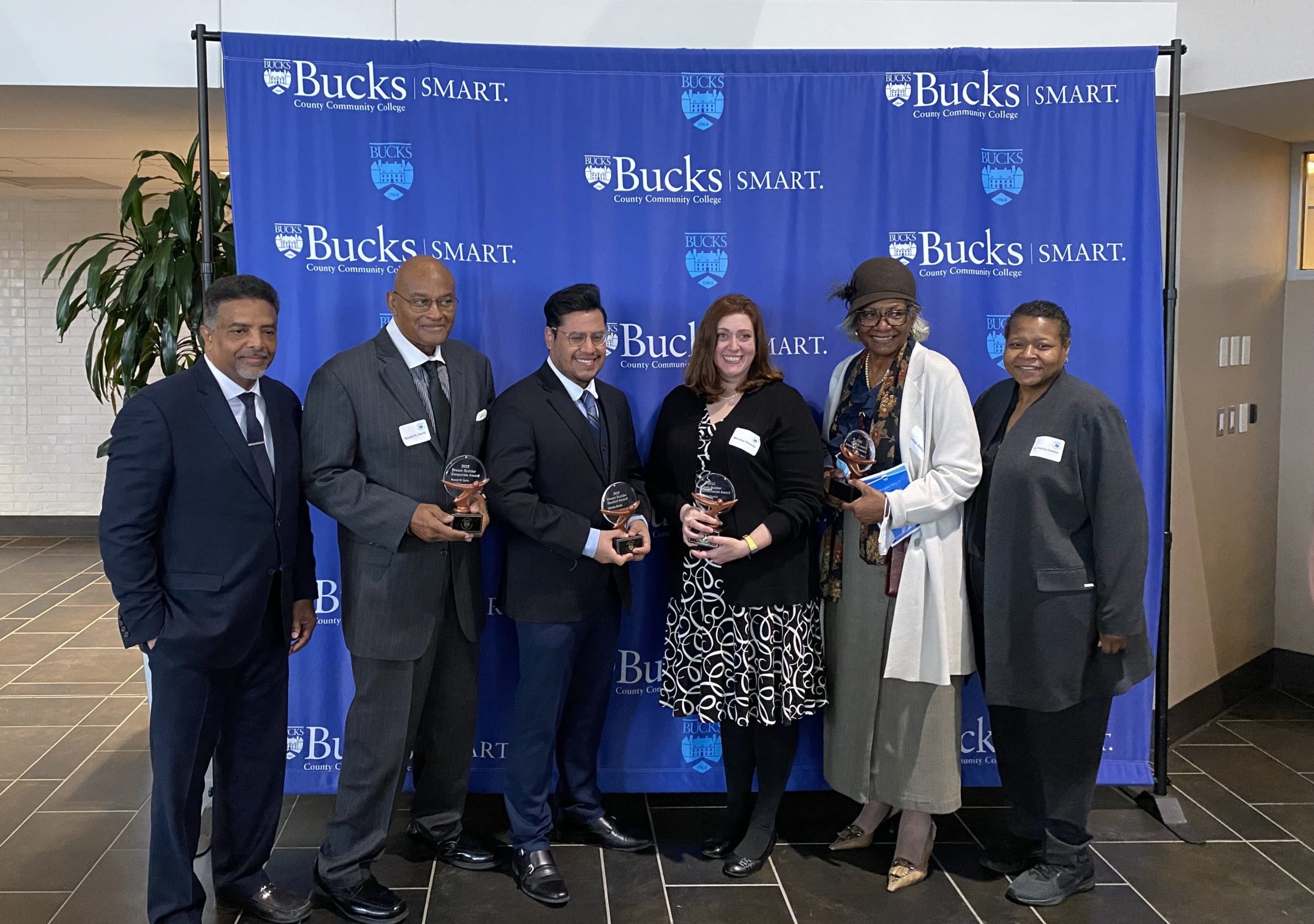 Bucks County Community College will honor four individuals with the inaugural Dr. Martin Luther King, Jr., Dream Builder Awards streamed live online from the Newtown campus starting at 9 a.m. Thursday, Feb. 24 at bucks.edu/dreambuilderawards.
President Felicia L. Ganther, J.D., Ph.D., and the Board of Trustees will present awards to leaders of corporate, community, humanitarian, and student organizations who have demonstrated outstanding commitment and service to nondiscrimination, regardless of an individual's station in life.
The ceremony will feature live music from the college's Madrigal Singers and jazz faculty trio.
"Acknowledging and honoring individuals from our community is critical to keeping the legacy of Dr. King alive," noted Ganther.
"Keeping this legacy alive not only educates our community on the aspects of what is necessary to improve the lives of all our county's citizens, it also provides a blueprint for others to follow as they see the great works of those we honor for their service. This year's honorees have truly modeled the way for us to do more and be more and for our fellow man."
Kevin Antoine, J.D., the college's associate vice president for government and community relations and chief diversity officer, says the honorees are being recognized for the unsung work they do.
"The MLK Dream Builder awardees have done their job well, without the expectation of recognition or glamour," said Antoine. "What's more, this program exemplifies the college's commitment to diversity, equity and inclusion by reaffirming that there is goodwill in the people of Bucks County, regardless of their station in life."
The honorees are:
• Corporate Dream Builder – Ronald W. Davis, chief diversity officer, Parx Casino;
• Community Dream Builder – Linda Salley, president and executive director, African American Museum of Bucks County;
• Humanitarian Dream Builder – Marissa Christie, CEO, United Way of Bucks County; and
• Student Dream Builder – Nicholas Berube, '22, president, Bucks County Community College Student Government Association.
For full biographies of each honoree, visit www.bucks.edu/dreambuilderawards.
Posted