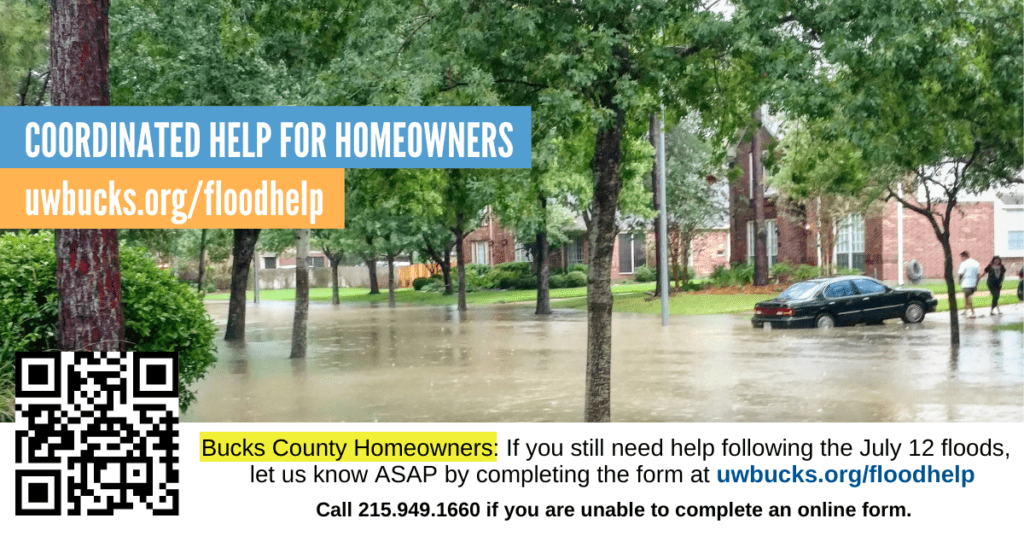 ATTENTION BUCKS COUNTY HOMEOWNERS IMPACTED BY JULY 12, 2021 FLOOD
Are you a homeowner struggling with the cost of repairs, mold mitigation, or other issues related to the July 12, 2021 flood in Lower Bucks County?
We have a coordinated team that wants to help Bucks County homeowners who are struggling. We can't guarantee that services can be provided, but we will do our best to get you to the right place.
You can help us to help you by telling us what you need.
Please click here to get started. Completing the form will only take you a few minutes. If you have a friend or neighbor who also owns a home and needs help, please send forward this link.