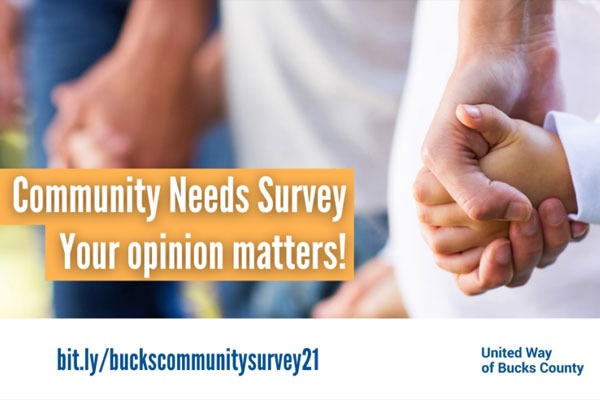 Help your community for 5 minutes and you might win $50.
Has your family ever struggled to make ends meet? If so, United Way of Bucks County needs your input.
Please tell us what kinds of help you and your community need the most right now. The survey will take less than five minutes to complete.
Bonus! If you are 18 or older, a resident of Bucks County, and you complete the survey, you can enter to win a $50 grocery gift card.
We'll raffle off one $50 gift card for every 50 people who complete the survey, so your odds are good. Just provide your email address at the end of the survey to enter.
All survey responses, including your email address, will be kept strictly confidential.
Take the survey now: https://www.surveymonkey.com/r/9PFLR3Z