Every year, hundreds of older kids and teens in Bucks County are overlooked during the holidays. You can make sure they have a bright holiday this year by donating to our Holiday Gift Card Drive.
When money is tight around the holidays, it's often the older children that go without. Toy drives provide the right gifts for kids under 11, but not much for their older siblings. Our Holiday Gift Card Drive specifically serves teens and tweens. Gifts of any amount are deeply appreciated, but we try to give each kid about $35 for food and clothing.
The Holiday Gift Card Drive 2022 is sponsored by L3 Harris and Levittown Now.
PROVIDING FINANCIAL STABILITY TO FAMILIES IN NEED
Many of these young people are going through tough times. Whether they are in foster care, recently lost a parent, or money is just tight for their families, your support makes a difference.
Click here to download our 2022 Holiday Gift Card Drive flyer.
HOW YOUR DOLLARS HELP
By supporting our Holiday Gift Card Drive, you do more than give a present to a teenager in need. You ensure that every young person in Bucks County feels valued instead of forgotten this holiday season.
2,062
Number of older kids and teens in need who received holiday help through the Holiday Gift Card Drive in 2022.
395
Number of (self-registered) families served through the Holiday Gift Card Drive in 2022.
300
Number of special holiday treat kits (filled with snacks, fresh oranges, hot cocoa, and more!), and turkeys were distributed to families through the Holiday Gift Card Drive in 2022.
29
Number of school districts and United Way Member Agencies that helped distribute gift cards countywide.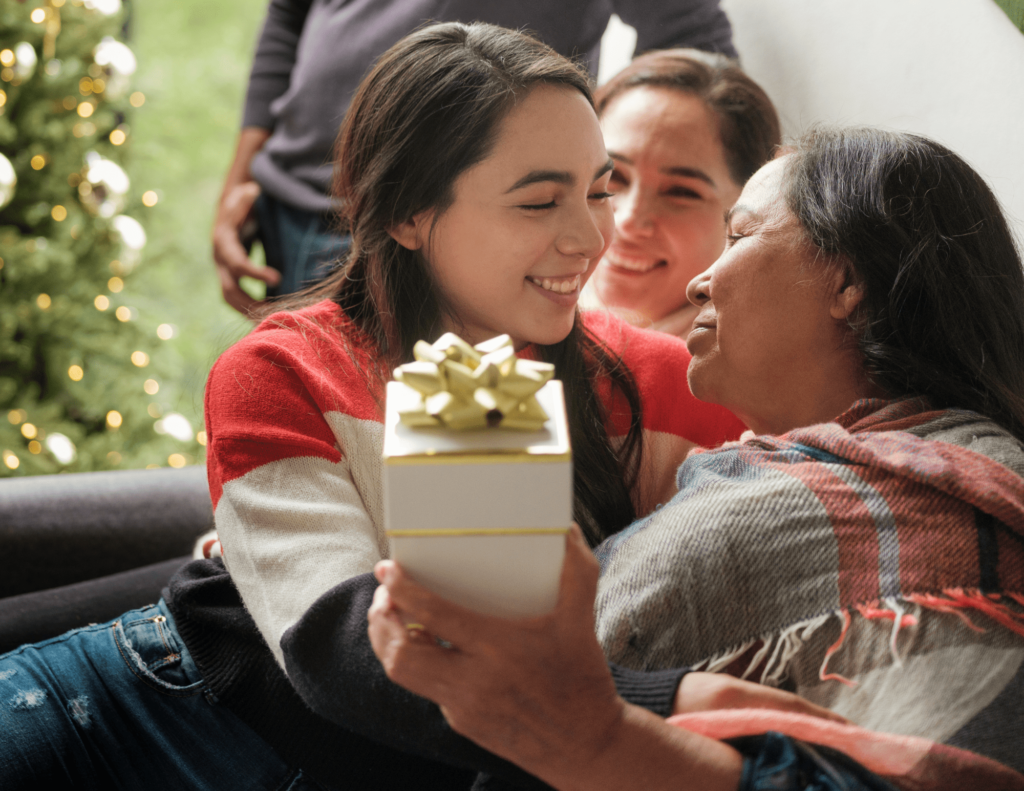 *If we meet the needs of all kids on our list, remaining funds may be used to help those in Bucks County with similar needs throughout the year.