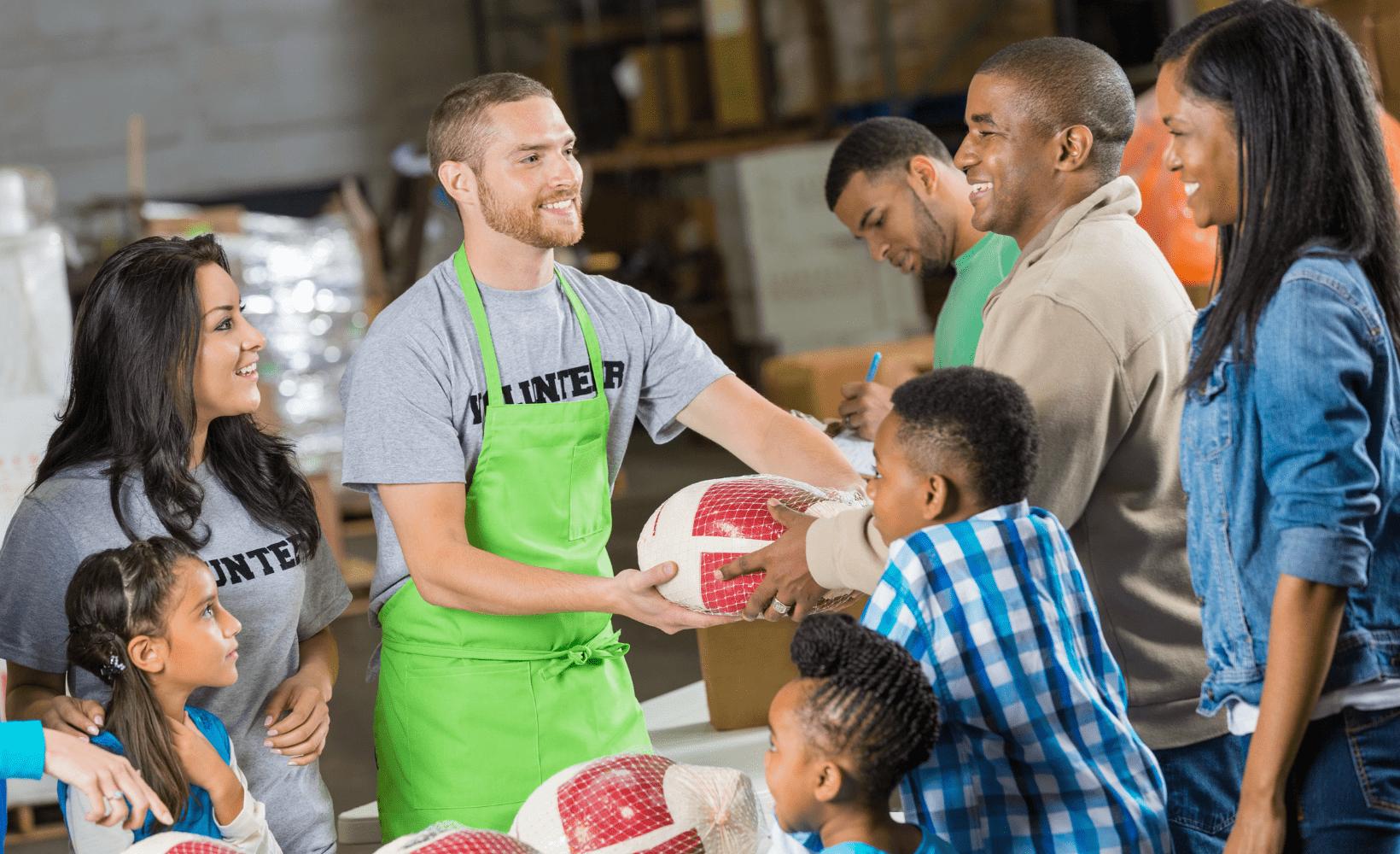 **This list will be updated as more information becomes available. You can also contact PA 211 for additional resources. www.pa211.org
Thanksgiving Meals 2023:
Salvation Army Levittown
COMMUNITY THANKSGIVING MEAL – No registration required
TUESDAY, NOVEMBER 21, 2023, 5-7 PM
THE SALVATION ARMY – 215 APPLETREE DR. LEVITTOWN
FEAST (Feeding Everyone at Special Times)
THANKSGIVING 2023: Wednesday, November 22, 2023
Register for take-out holiday meals here: https://feastcharitable.org/meals/
Covenant Church
Thanksgiving Dinner – 2023
4000 Route 202, Doylestown, PA 18902
Thursday, November 23, 2023, 1:00pm to 3:00pm
Serves a free Thanksgiving dinner with dessert. https://covenantdoylestown.org/thanksgiving/
YWCA Bucks County
PRE-THANKSGIVING – FREE DINNER – Hosted by Gwendolyn Ann Foundation
11/21/23 1-3PM
CREEKSIDE APARTMENTS 2500 KNIGHTS RD, BLDG 88 BENSALEM, PA 19020
FREE HOT MEALS & CLOTHING DISTRIBUTION – SIT DOWN OR TAKE OUT!
Register: https://forms.gle/dCvmTGXw8Vh4VAVQA
For more info, contact Gwendolyn 267-333-7903 or gwendoylnannfoundation@gmail.com
Calvary Full Gospel Church
Thanksgiving Luncheon
676 Lincoln Highway, Fairless Hills, PA 19030, (215) 736-2366
Thursday, November 23, 2023, 10:00 AM – 2:00 PM
To register visit: http://www.calvaryfullgospel.org/thanksgiving
The Luncheon is Free to anyone within the community. If anyone is interested in coming, they may call the church at 215-736-2366 between the hours of 9:30am – 3:30pm to give their name and the number of people that will be coming with them.
No More Pain Inc.
Thanksgiving MEAL DROP-OFF TIMES
BLOOMSDALE: 10AM Green Lane and Mitchell Rd.
VENICE ASHBY: 11AM Lloyd St. and Lakeland Ave
WINDER VILLAGE: 12PM Village Dr and King St.
BRISTOL BOROUGH: 1PM Snyder Girotti Elementary
SATURDAY NOVEMBER 18TH ALL MEALS WILL BE DISPERSED ON A FIRST COME FIRST SERVED BASISIS
Operation Turkey
Request a meal for yourself or for someone in need. Deadline to order 11/17/23
Advocates for Homeless and Those in Need
Providing transportation for unhoused neighbors on Thanksgiving to a wonderful sit-down meal at Calvary Full Gospel Church. This meal is open to the public from 11am to 1pm. If you or anyone you know is in need, please attend and join together in fellowship on this holiday.
Calvary Full Gospel Church
676 Lincoln Highway Fairless Hills
Thursday November 23, 11am-1pm
Venice Ashby Community Center
Hosting 2 free events for all to attend.
On Tuesday, Nov. 21st from 12-5 pm, free turkeys and the fixings will be available w/ Special Guest Brian Fitzpatrick. For more info about this, contact Rodney Wyatt at 267-554-7956
On Wednesday, Nov. 22nd from 12pm to 5pm, there will be a Thanksgiving meal offered at the Venice Ashby Community Center, located at 5401 Beaver Dam Rd, Bristol. For more information about this event, please contact Bryant Dixon at 267-945-4761.
Holiday Help 2023:
*Registration Deadlines are approaching
Holiday Gift Card Drive for Older Children – United Way of Bucks County
Serving low-income older children between the ages of 11-17 years old.
Requests must go through website https://www.uwbucks.org/gift-card-drive-get-help
Holiday Help for Younger Children:
Bucks County Toys for Tots
Please visit the Toy for Tots Bucks County Website for more detailed information. https://buckscountypa.toysfortots.org/local-coordinator-sites/lco-sites/request-toys.aspx
Lower Bucks Salvation Army – 2023 Christmas Sign-Up Angel Tree
215 Appletree Dr. Levittown, PA (serving Lower Bucks County)
Applications for food and toys/clothes for children 0-13-please know your sizes & their wishes child's
ALL WEEK – Monday, October 16th thru Friday, October 20th 10 am-3 pm *Wednesday ONLY until 6 pm
*If you cannot make these times due to work, it is vital you call in advance
Questions-please call 215-945-0717 https://www.facebook.com/SalvationArmyLowerBucksCounty/posts/pfbid0opribqYRZpTbKZM5vmvTBeSdvvL3fZyg41r4fLkRbBJPvk4JGLodUKn7kLEY4no1l
Upper Bucks Salvation Army
Applications are currently being performed by phone. Families from the below ZIP codes can call Sharon at 215-529-6547. Applications are being accepted until November 28th.
Emmanuel Episcopal Church, Quakertown
560 S. Main St. Quakertown, PA 18951
Sharon Bachman-Kresge (215)529-6547 T-W-TH-F 9:00-1:00
18951, 18077, 18910, 18014, 18923, 18932, 18944, 18038, 18917, 18953, 18981, 18968, 18039, 18081, 18911, 18920, 18972, 18067, 18935, 18947, 18955, 18035, 18972, 18962, 18060, 18086, 18901, 18941, 18921, 18088,18930, 18942, 18948, 18960, 18970, 18950
Holiday Meals and Other Assistance 2023:
FEAST (Feeding Everyone at Special Times)
CHRISTMAS 2023: Saturday, December 23, 2023
Register for take-out holiday meals here: https://feastcharitable.org/meals/
Give A Christmas – Kiwanis-Courier Times
Submit names, addresses and circumstances of those in need in writing. Please include the name, age and school district of each child. Send to: Give A Christmas, P.O. Box 841, Levittown, PA 19058. https://stories.usatodaynetwork.com/buckscountychristmas/get-help/
Give A Christmas – Bucks County Opportunity Council
BCOC's Give A Christmas program serves families in need in the Central and Upper Bucks area. Recipients must reside in the following school districts: Central Bucks, Centennial, Council Rock, New Hope-Solebury, Pennridge, Palisades, Quakertown.
By Appointment only, call 215-345-8175 https://bcoc.org/give-a-christmas/
Between Friends Outreach
Random Acts of Christmas – more information: https://www.bfoutreach.net/holidayassistance
Dear Santa Society
Family Assistance at Christmas – 2023
More information: https://www.dearsantasociety.org/
Saint Thomas Aquinas Parish 2023 Community Unity Christmas Dinner
Join friends, family and neighbors celebrating Christmas with dinner and festivities… Great homemade food, caroling and Santa Claus all at our Church Hall.
Saturday, December 9th, 2023 Doors open at 5:30 pm