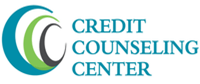 In this "Member Agency Spotlight", we want to acquaint you with our member agencies, what services they provide to our community, and ways that you can get involved.
Mission: to provide life changing financial literacy and counseling services to help our clients, their families, employers, and the community at large.
We had a Q&A with Joan Reading., Executive Director at Credit Counseling Center.
What is your name and position at your organization and how long have you worked there?
My name is Joan Reading and I started the agency in 1994 to address the credit and debt problems in Bucks County. As we grew we added the bankruptcy program and the housing program.
For over 26 years the Credit Counseling Center has helped over 50,000 people establish budgets, pay down and get out of debt, save an emergency fund, improve credit scores, buy first homes, prevent foreclosure, provide financial education, and help families live in control of their finances.
Tell us something interesting about yourself?
About 15 years ago my husband and I along with my brother and his wife bought land in northeast PA. We had a tent on it for a while then put up a TeePee on the property. The Teepee has a central fire pit and it is large enough to fit 3 queen size air mattresses. We have had so much fun over the years exploring northeast PA, hiking, backpacking and staying in the TeePee.
How long have you been in operation in Bucks County?
Since 1994
What are some programs and services that you offer?
Bankruptcy Counseling – Review bankruptcy information and provide required counseling courses.
Budget Counseling – Develop your personal spending plan that fits your lifestyle.
Credit Report Review – Explain the contents of the credit report and improve the score.
Debt Management Counseling – Negotiate lower interest rates and lower payments.
Education – Smart Money-budget and credit solutions, Realizing your Financial Dreams, etc.
Student Loan Counseling- Review of income based repayment plans and consequences.
First Home Buyer- Pre-qualify for a mortgage. Closing cost assistance available.
Housing Counseling – Delinquent/Default counseling, Loan modification and Foreclosure Prevention
Rental Counseling– Fair housing, renters rights, housing options, displacement counseling.
Financial Coach- Assess and identify financial concerns for long-term financial stability.
What are some ways that members of the community can get involved with your organization?
Our volunteers offer high-level skills that support the mission of the Credit Counseling Center and ensure opportunities for us to reach more families in need of our services. CCC volunteers help us create greater ties to our community and help raise the profile of our organization. Our Board of Directors are volunteers. We also use volunteers for various committees to help us reach members of our community that need our services.
Why is being a member agency with The United Way of Bucks County important to your team?
We support and share the mission of United Way specifically to support the financial stability of our community. We also value the connection to our partner agencies as we together serve families in Bucks County.
What are some of your goals for 2021?
To increase awareness of our agency programs that assist help families avoid foreclosure, avoid bankruptcy, avoid homelessness and become financial healthy and stable in these turbulent times.