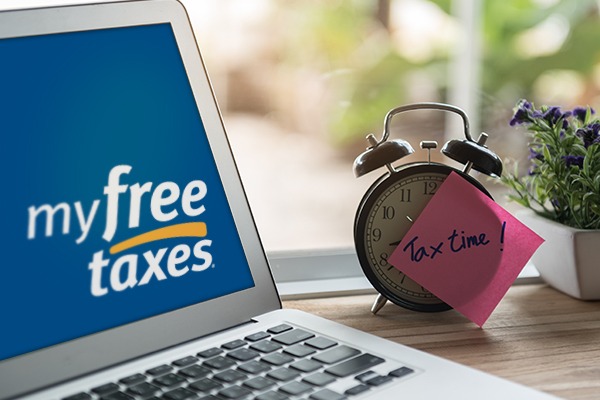 Individuals and families that have a simple tax form can do their taxes at home for FREE using IRS software! Avoid the wait and receive free, safe, and secure tax help you can trust!
By using MyFreeTaxes, you can complete your return in under an hour and save an average of $200 in tax preparation fees.
Key features include:
●     Screening for credit and deduction eligibility such as the Earned Income Tax Credit and the Child Tax Credit to ensure you receive your maximum tax refund
●     Showing how and why your refund amount is changing in real time
●     Live tax assistance from IRS-certified specialists MyFreeTaxes is the largest free, online tax filing product offered by a nonprofit. United Way provides the service as part of our fight for the financial stability of every person in every community. 
What You'll Need:
●     Social Security # or Individual Taxpayer Identification Number for each family member & working adult
●     W-2s, 1099s, 1098s and other income forms
●     Childcare provider name, address, and tax ID, if applicable
●     Bank routing and account numbers for checking or savings account.
Questions About Filing Your Return Online? Call the toll-FREE MyFreeTaxes Helpline at 1-855-MyTxHelp (855-698-9435) to get assistance from an IRS-certified Volunteer Income Tax Preparer.
Other options for free or low cost tax preparation:Bucks County Opportunity Council's Volunteer Income Tax Assistance program: VITA AARP Foundation Tax-Aide ProgramMILTAX: Tax Services for the Military