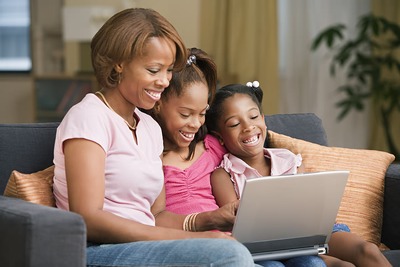 United Way and partners providing 1 year of free internet to eligible families through Comcast Internet Essentials
St. Mary Medical Center and United Way of Bucks County are working together provide free internet access for families through Comcast Internet Essentials.
The priority of the initiative is to connect families who need internet access for telehealth or educational purposes, but the group hopes to connect as many eligible families as possible.
Eligible families will receive one year of completely free, in-home internet. After one year, families have the option to continue the service at an affordable rate. Currently, the rate is $9.95 per month, plus tax (subject to change; terms and conditions may apply).
Some families may also be eligible to receive a new or refurbished laptop or tablet at no cost to make learning and connecting to essential services easier.
Who qualifies:
Families who qualify must be eligible to enroll in Comcast Internet Essentials AND live in one of these qualifying zip codes listed. For this pilot program, qualifying zip codes include: 18940, 18954, 18966, 18974, 18976, 18977, 19007, 19020, 19021, 19030, 19047, 19053, 19054, 19055, 19056, 19057, and 19067.
How to apply: First, visit www.uwbucks.org/digital-divide-bucks to see if your family qualifies. If you qualify and reside within one of the listed zip codes, apply before Friday, February 5. Families will be contacted regarding the status of their application by Wednesday, February 10.
Questions about the program and the application process can be sent to Katie Matarazzo at katiem@uwbucks.org.
If you do not qualify for this program. Please visit Internet Essentials, at www.internetessentials.com/Apply to learn more about affordable high-speed Internet through Comcast.