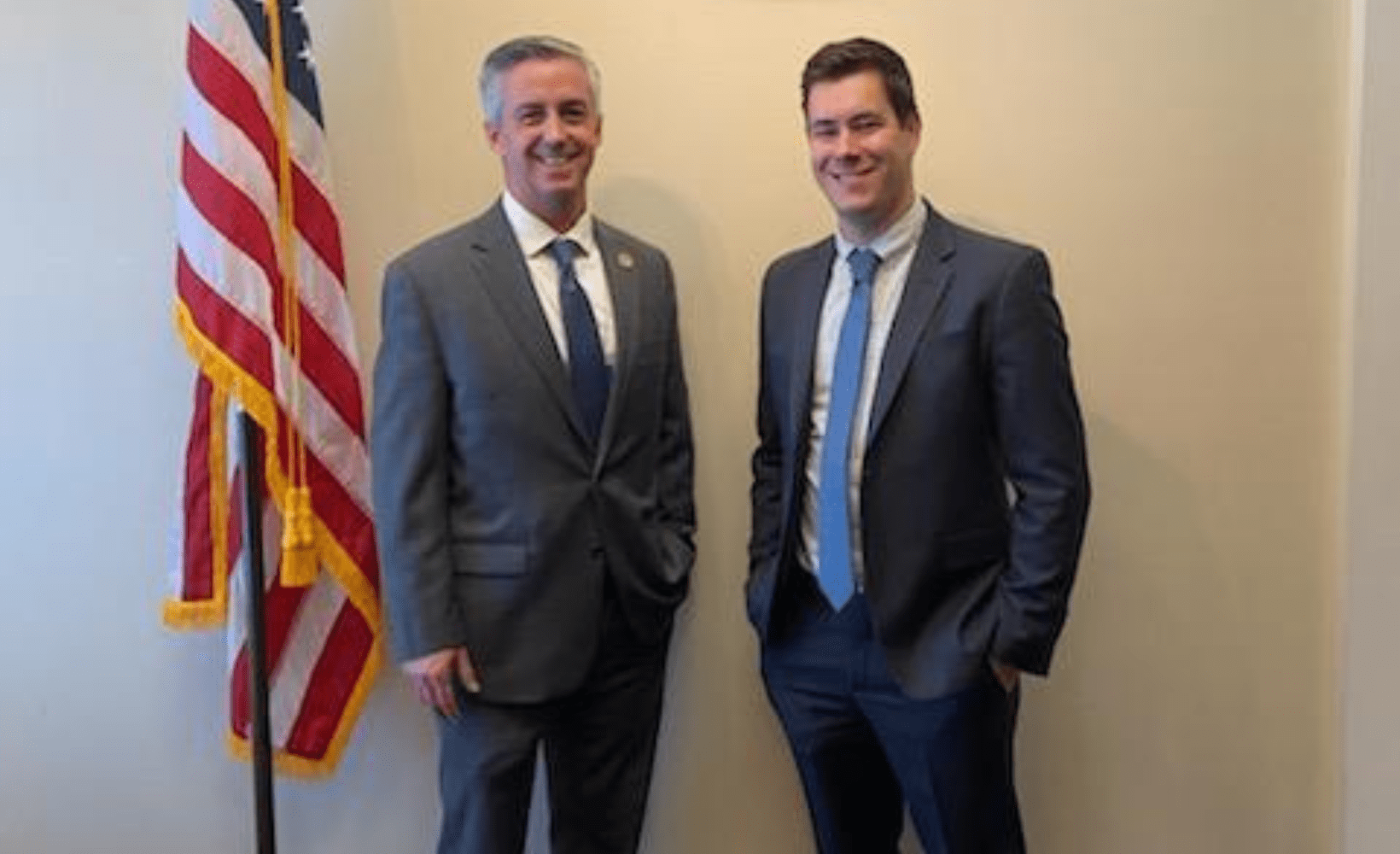 United Way of Bucks County represented the Commonwealth of PA at the White House on Thursday, September 29 as part of the Communities in Action: Building a Better Pennsylvania initiative. The nonprofit was selected to share how community collaborations and federal funding helped its Bucks United Flood Recovery (BUFR) program succeed.
P.J. O'Brien, Impact Director for Financial Stability at United Way of Bucks County, represented the nonprofit. Bucks County Commissioner Chair Bob Harvie also attended. Together, they shared stories of the families helped through BUFR with White House senior advisors and members of Congress. They also discussed setting a standard for disaster recovery by rebuilding stronger than before to protect families' homes – often their greatest asset – from future events.
United Way launched BUFR in response to the July 2021 floods that devastated low- and moderate-income homeowners in Lower Bucks County. The program leveraged a blend of private funds and $2.5 million received from the American Rescue Plan Act (ARPA) to rebuild damaged homes.
"Building impactful collaborations is central to all we do," said Marissa Christie, President & CEO at United Way of Bucks County. "It is the key to our success. Collaborations mean we can help people more efficiently. So many of our vulnerable neighbors would still be struggling if we didn't come together for programs like BUFR. Public-private partnerships are truly one of the most effective ways to make a difference in Bucks County."
In coordination with the County of Bucks, Habitat for Humanity Bucks County, and The Elevated Studio, United Way has completed 124 repair and remediation programs through BUFR. Work is still underway to ensure that every flood survivor's home is safe, secure, and sanitary.
The Communities in Action initiative is part of a new series featuring local elected officials and community leaders working on behalf of their communities to create opportunities and improve people's everyday lives.