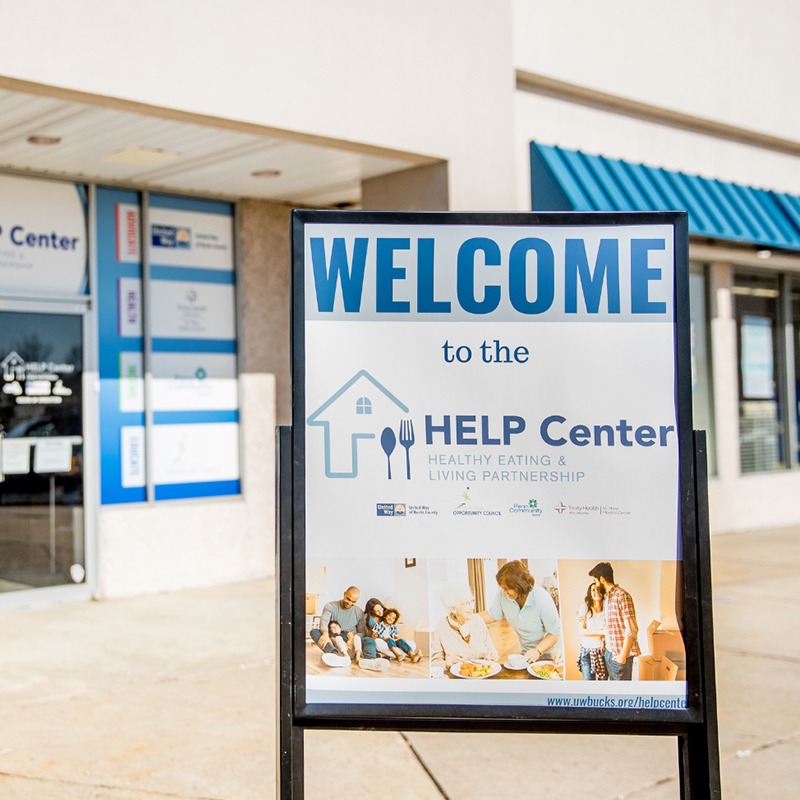 Dear Friends,
We're grateful to all our volunteers who help us to make the HELP Center the warm, inviting, supportive experience it has become for the more than 170 appointments we've served since the beginning of the year. THANK YOU!
You are an important part of a project that provides a much needed hand up to those in our community who are facing difficult circumstances. Your efforts help them to find hope, dignity, and renewed possibility, knowing most importantly that they are supported by a community that truly cares. 
What exactly happens at the HELP Center? How are you making a difference??
Here's just one story –
A van pulls up to the curb in front of the HELP Center in Bristol. Suzanne, a single mother of a little girl, arrives from the Bucks County Emergency Homeless Shelter. Suzanne meets her Case Manager at the front door and they ring the bell.   
We welcome our first appointment and walk them through pandemic protocols, temperature check, mask requirement, and explain just what we do. 
Everything here at the HELP Center's in-kind gifts program is brand new and absolutely free. Our inventory is very random – you never know what treasures you'll find. Donations arrive on a weekly basis from retailers throughout the area.
Pillows, bedding, including a recent donation of beautiful hand-made quilts, kitchen ware, fans, baby items, area rugs, home décor, accent furniture, toys; the inventory changes week by week. 
Suzanne shares that she has just signed a lease for a new apartment and will be moving in the following day. She says she has very little to start out with beyond some clothing and a few toys. 
As we extend our congratulations and well wishes, we give her a shopping cart and explain the layout of the center.  
Suzanne carefully and purposefully fills multiple shopping carts with the things she can use for her new home. A beautiful new comforter set, some drapes, a new shower curtain and bath rugs, a few towels, a coffee maker and toaster, dishes, flatware, a couple pans, kitchen utensils, some dish towels, a kitchen trash can, and some décor items. She's excited about an area rug that matches the drapes, and a few pictures to hang on the walls that will help to make their new apartment feel like home. 
She adds a few picture frames to the last cart – ready to begin making new memories. 
Do you want to help to make a difference?
As life begins to return to "normal" we know your summer will be busy catching up with family and friends, so plan now to spend a day or two with us.
Sign up today, invite a friend to join you, we need your help!
Click here for volunteer opportunities at the HELP Center.
With Gratitude and Best Wishes!
Sheri Ratner
Donor Relations & Volunteer Manager