By Kim Hearn
Two weeks after launching the collaborative healthy eating and living partnership, known as the HELP Center, the warehouse was in full swing distributing toilet paper to our neighbors in need. Kimberly-Clark's Cottonelle donated a truckload of Cottonelle toilet paper, amounting to 73,728 rolls, as a part of their #ShareASquare campaign to deliver 1 million rolls to communities across America.
On delivery day, volunteers from the Bucks County Intermediate Unit #22 helped the United Way team unload 1,536 boxes, which filled half of the 8,000 square foot space. In the following weeks, we shared the toilet paper with 16 Bucks County nonprofits, eight Bucks County food pantries, and two neighboring United Ways.
Bucks County Opportunity Council, who received 20,000 rolls, will be sharing them through packaged boxes of nonperishable foods. The boxes will be delivered at Fresh Connect free mobile farm markets at three locations across the county and to their new program to supply emergency food boxes to home-bound seniors and people with disabilities in Bucks County.
Other Bucks County nonprofits who received and will be sharing toilet include: A Woman's Place, Bucks County Housing Group, Diakon Children, Family & Community Ministries, Easter Seals, Emergency Relief Association, Family Service Association of Bucks County, Good Friends, Inc., Habitat for Humanity of Bucks County, Ivins Outreach Center, Legal Aid of Southeast PA, Libertae, Merakey, Penndel Mental Health Center, The Salvation Army, Levittown, and YWCA of Bucks County.
United Way of Chester County received and distributed 10,000 rolls to nonprofits throughout Chester County. United Way of Greater Mercer County picked up and distributed 10,000 rolls to area nonprofits, including the Mercer Street Food Bank and St John's Lutheran Church in Hatboro, PA.
The HELP Center, a coordinated effort by Bucks County Opportunity Council, St. Mary Medical Center, and United Way of Bucks County, with the support of Penn Community Bank, will provide food and other necessities to residents county-wide. Donations like Cottonelle's enable us to meet the increasing need for essentials in our area. "Our new HELP Center means we can get larger donations from corporate partners and get items out to the community faster," said Marissa Christie, United Way of Bucks County's CEO.
Thank you to Kimberly-Clark, Cottonelle, and United Way Worldwide for enabling us to #ShareASquare with our neighbors!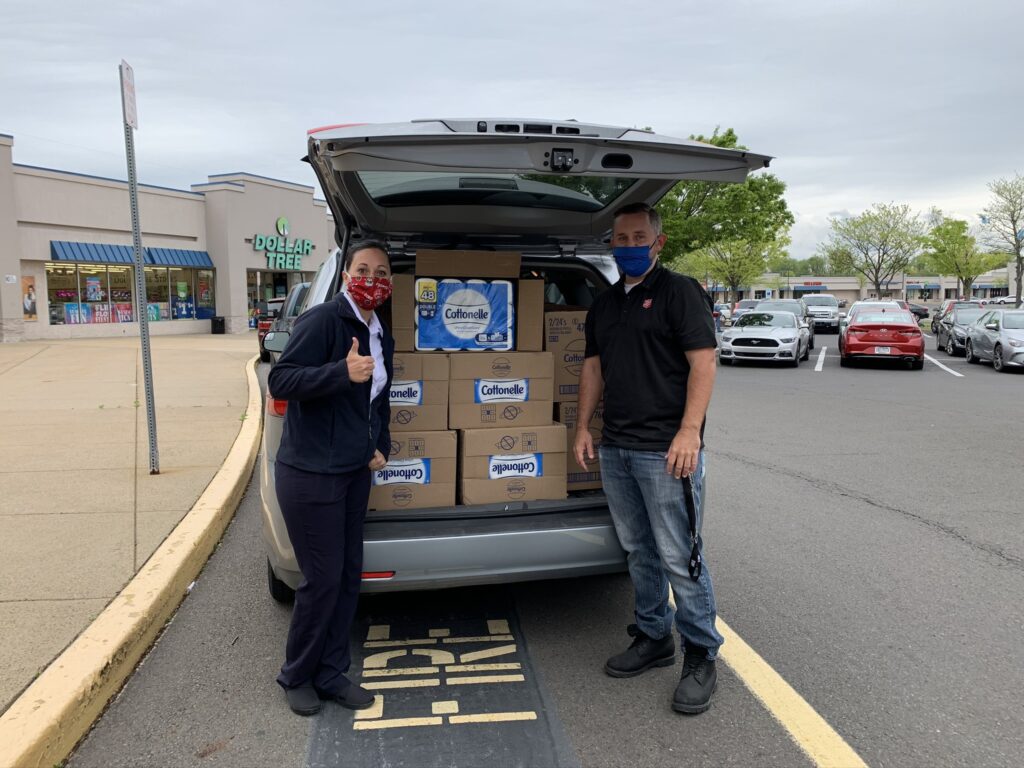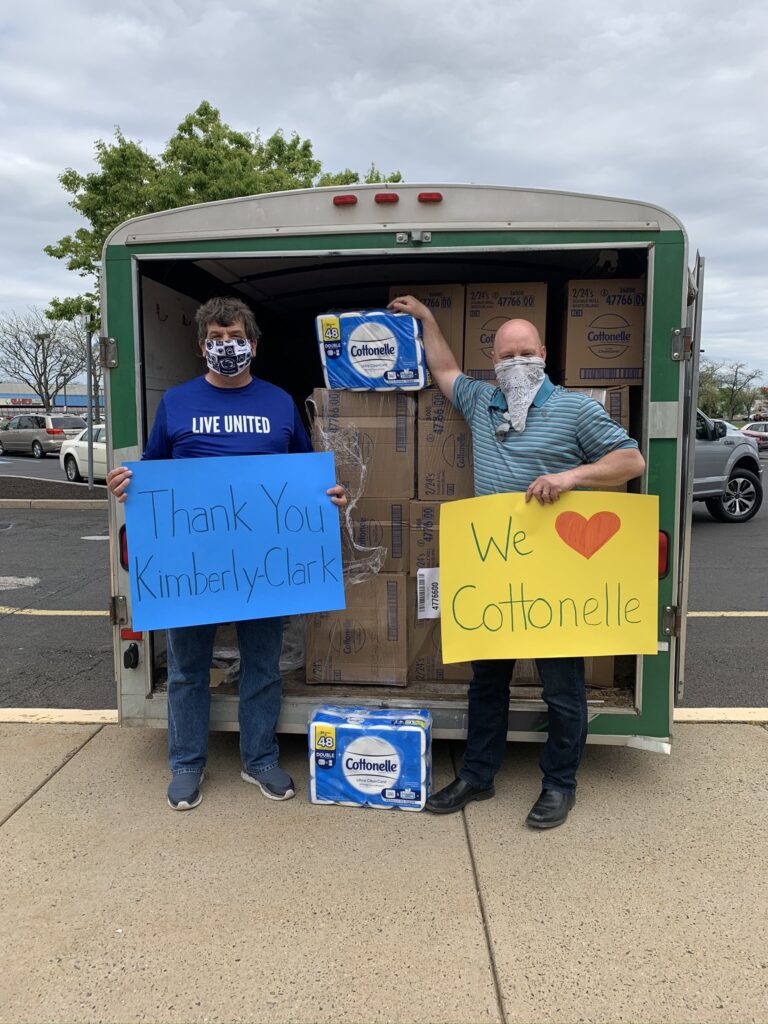 Check out the video below to learn more about the HELP Center!