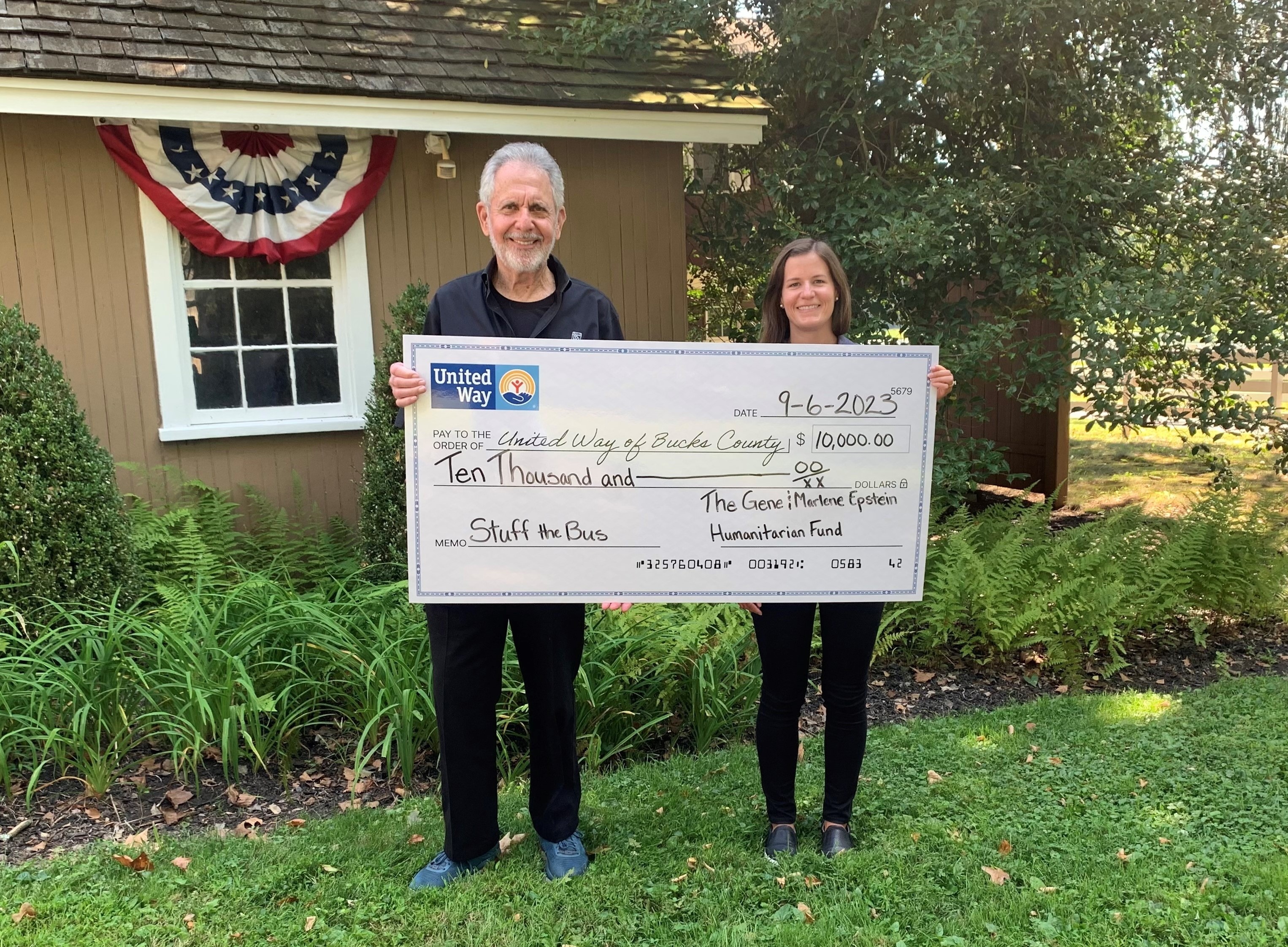 United Way of Bucks County unlocked a $10,000 matching gift opportunity from the Gene and Marlene Epstein Humanitarian Fund.
Local philanthropists Gene and Marlene Epstein offered a dollar-for-dollar match of up to $10,000 for United Way's Stuff the Bus drive when they heard that kids were still on the waiting list for school supplies. As the largest back-to-school project in the community, Stuff the Bus serves students in need from every school district in Bucks County.
After United Way called on the community to help, donors contributed $16,138 – more than enough to secure the full matching gift. Thanks to these donations, the nonprofit was able to serve every child on its list, totaling more than 3,355 kids county-wide.
"We're so grateful for the Epsteins and for everyone in our community who came together to double their impact on kids in need," said Marissa Christie, President & CEO at United Way of Bucks County. "Together, we gave thousands of children across Bucks County the tools – and confidence – that they need to succeed."
The matching gift also helped United Way of Bucks County fully stock its HELP Center with school supplies.
"School supplies are some of the most requested items at our HELP Center," said Katie Matarazzo, Project Manager for Stuff the Bus. "We've already had almost 100 additional requests for backpacks and other supplies since the school year started. Stuff the Bus, along with our HELP Center drives, ensures that these resources are available to families year-round."
Community members interested in learning about Stuff the Bus can visit www.uwbucks.org/stuffthebus. More information about HELP Center drives can be found at www.uwbucks.org/help-center-collections.
Stuff the Bus is presented by Univest and is sponsored by First National Bank & Trust of Newtown, Comcast, Dunmore, Foundations Community Partnership, L3Harris Technologies, and PECO.