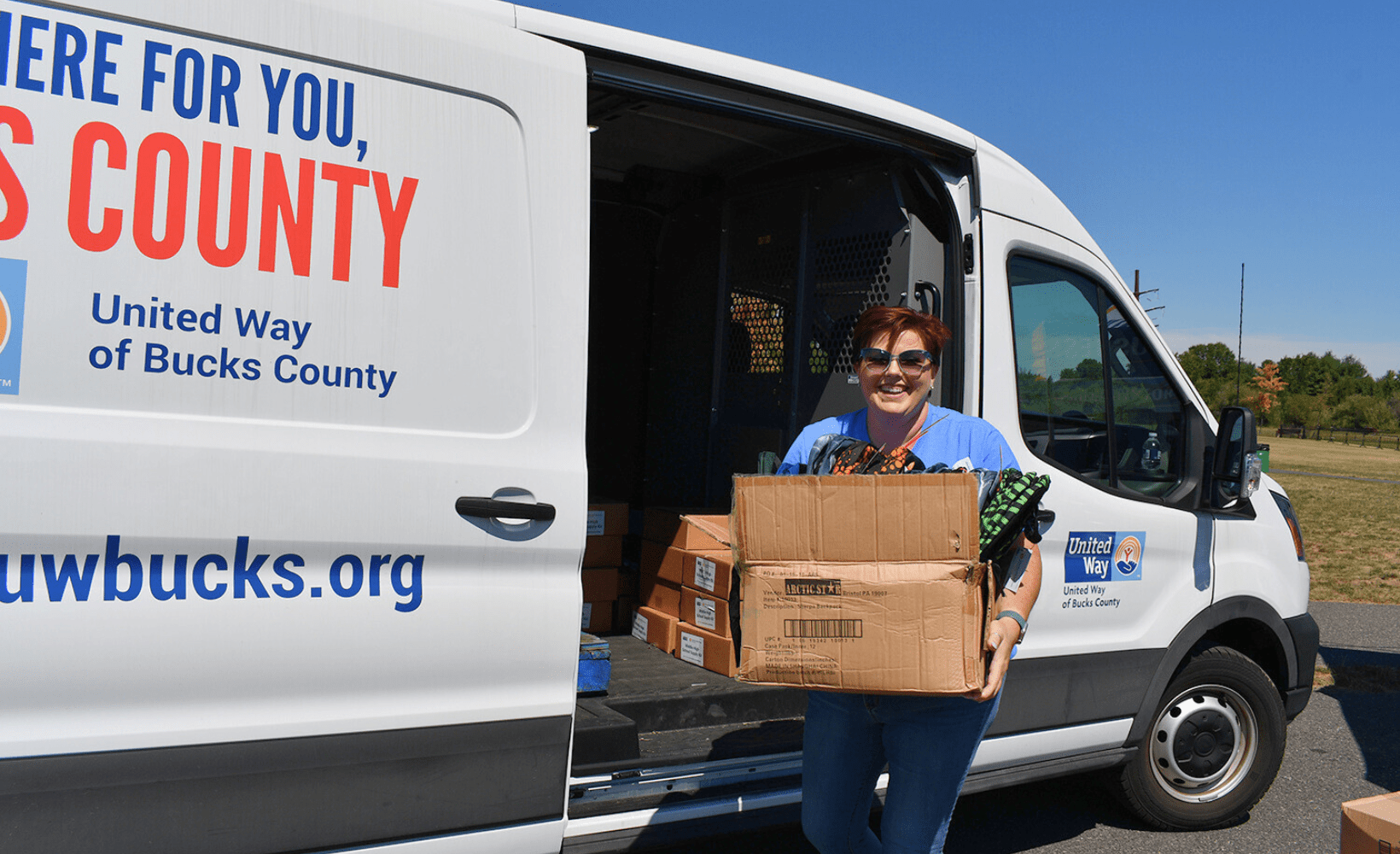 As our calendars turn to August, students are not the only ones who are dreading back-to-school season. According to Morning Consult's back-to-school shopping report, just 36% of parents said they would be able to pay for their kids' school needs. For many American households, preparing children for the new school year has become a financial challenge.
To help with this burden, Univest is delighted to once again be partnering with United Way of Bucks County to serve as the presenting sponsor of Stuff the Bus.
At Univest, we are committed to giving back to the local communities we serve, and this is the perfect way to stay true to our philanthropic spirit. In addition to supporting Stuff the Bus with a financial donation, we are hosting collections for school supplies at our Financial Centers and encouraging employees to get involved. Members of the Univest Family will be volunteering to help package and distribute the supplies. This is a great example of our holistic approach to giving back. We don't just write a check; we also roll up our sleeves and get involved. Our ability to embrace this partnership is a testament to the Univest Family's dedication to our community-based values.
With 4 out of every 25 children in Bucks County coming from economically insecure households, partnering with Stuff the Bus is one way that Univest can help ensure children in Bucks County receive the necessary supplies to excel in school.
Last year, we assisted in providing backpacks and school supplies to 3,327 kids. We were inspired to see the impact of this program as we helped ease the financial burden for local families – and we're hoping to increase our impact this year! Stuff the Bus is an amazing opportunity to help students have a great start to the school year. We encourage Bucks County residents to join us in giving back. If you are not able to make monetary donations, volunteering with United Way is a great way to lift up those around us.
For 147 years, Univest has led with a commitment to service. We believe it is our responsibility to not only give back but pave the way for a more equitable future for the members of our local communities. We realize we are only as strong as the communities we serve, which is why we supported nonprofit organizations with financial contributions totaling $2.5 million in 2022, with 46% of those donations supporting youth and education.
We hope you will join us in helping to Stuff the Bus as we strive to improve the quality of life for our local friends and neighbors in the community.
About the contributor: Betsy Roush is the Community Relations Manager for Univest Financial Corporation.