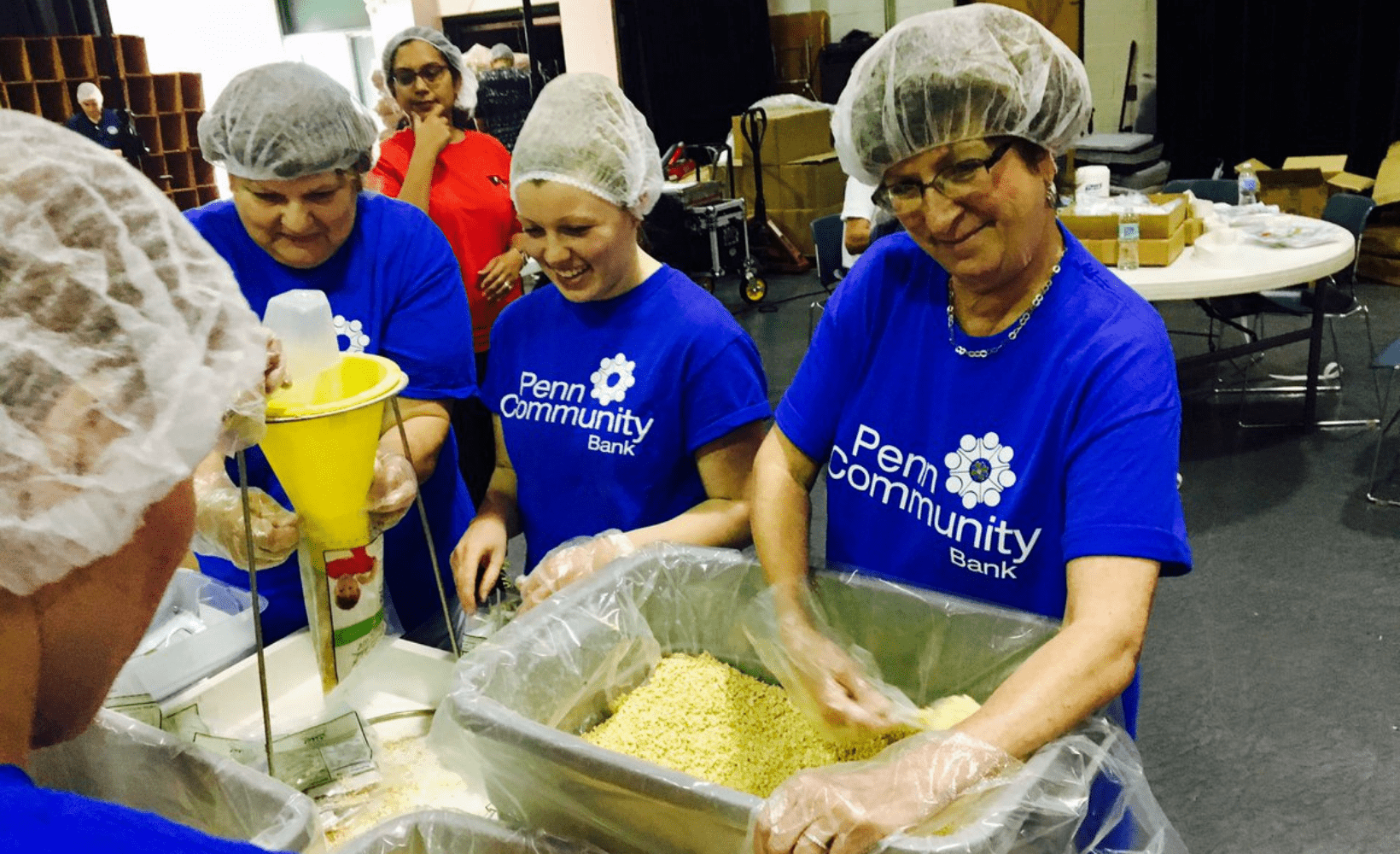 At United Way of Bucks County, our mission is to create opportunities for quality education, financial stability, and good health to ensure real, lasting change for individuals and our communities.
For 10 years, our generous supporters have united for Bucks Knocks Out Hunger. We've come a long way in our fight against food insecurity, but hunger still impacts our neighbors every day.
Bucks Knocks Out Hunger is a community-driven hunger fighting project that unites thousands of donors, advocates, and volunteers to fight hunger in Bucks County. It is a fundraiser for Bucks County's food pantries, a chance to advocate for those who are hungry and food insecure, and an opportunity to volunteer to provide food to people in need.
In honor of our 10th year hosting Bucks Knocks Out Hunger, here are 10 things to know about BKO.
Penn Community Bank has been our lead sponsor for 9 years.
There are 8 people who have volunteered every year since 2013.
BKO meals have been especially formulated with input from University of Iowa.
The prototype for BKO was an MLK day volunteer event with 40 volunteers.
The boxer Bernard Hopkins made a guest appearance at BKO Hunger 2013.
Tim Philpot has written over 2,500 thank you notes to BKO donors.
Bucks County volunteers have given 8,860 hours of their time to BKO since 2013.
206 tons of fresh produce has been distributed to families in need.
Volunteers have packed 824,000 shelf-stable meals.
$1,000,000+ has been raised for a stronger, healthier Bucks County.
Bonus fact!
Bucks Knocks Out Hunger will be held on June 17, at Neshaminy Mall. Sign up to volunteer here or you can make a donation on our website.