We take a coordinated approach to preventing – and ending – homelessness in Bucks County.
Ending homelessness takes a coordinated, collaborative, and community-wide approach. We invest time and money in proven solutions. We also pilot promising new programs that help address gaps in service.
Together We Can End Homelessness
OUR SOLUTIONS
Our goal is always to prevent homelessness. If we can't prevent it, we work with a strong network of community partners to ensure that in Bucks County, homelessness is a rare, brief, and one-time experience.
Your gift of $500 could provide one month of rental assistance to help a family get back on their feet.
How Are We Doing So Far
Here is how our programs are making an impact in Bucks County.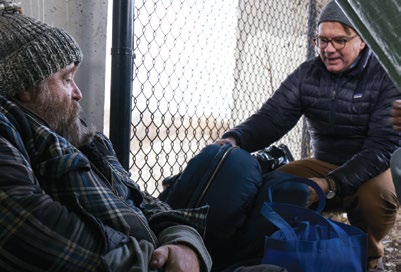 131
Number of clients placed into emergency shelter after connecting with a Street Outreach Coordinator in 2021.
489
Number of individuals served through the Street Outreach program in 2021.
615
Number of individuals helped through the Emergency Needs Fund in 2021.